Blu-ray Review: 'Apartment 143'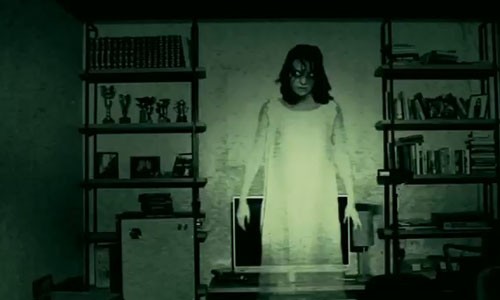 Ready for more paranormal activities?  Then grab your camera and follow as we check out the new to Blu-ray ghost story "Apartment 143," out now from Magnolia Home Entertainment.  The review phenomena lie below!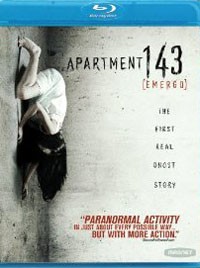 Title: "Apartment 143"
   Grade: 3 1/2
   Cast: Damian Roman, Michael O'Keefe, Gia Mantegna
   Director: Carles Torrens
   Rating: R
   Runtime: 80 minutes
   Release Company: Magnolia Home Entertainment
   Website: www.magpictures.com
The Flick: While "Apartment 143" does borrow a great deal from "Paranormal Activity," what saves it from being a lame rip off is the high grade of psychological explanation within.  Meaning the team bunking in with the tortured family are parapsychologists and as such examine all phenomena in a fascinatingly scientific way.  For some this may be a tactic that takes away from the scare factor, but for fright fans it adds a cohesive creepiness that's utterly original.  Yes, there are answerless calls, loud bangs, and flying objects, but it's when "Apartment 143" dares to ask the question why that things get really scary.  
Best Feature: Love the Featurette on 'Levitating,' where we get to see the actors and their poor stunt doubles do the possessed in mid air thing.
Best Hidden Gem: Seeing "The Slugger's Wife" and "Nate and Hayes" actor Michael O'Keefe as the eerie and calm head of the investigating team is a real treat.
Worth the Moola: Creepy on more than just a bump in the night kind of arena, this is one that will gladly keep you awake for hours afterwards.