Blu-ray Review: 'Ambushed'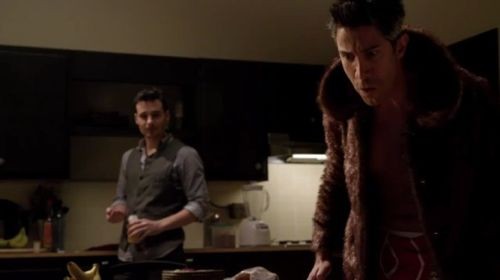 Ready to climb up the drug dealing ladder at all costs?  Then follow us as we check out their new flick "Ambushed" available now on Blu-ray from Anchor Bay Home Entertainment.  We review the action plays below!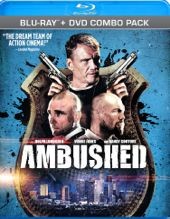 Title: "Ambushed"
   Grade: 3 1/2
   Cast: Daniel Bonjour, Dolph Lundgren, Randy Couture
   Director: Giorgio Serafini
   Rating: R
   Runtime: 97 minutes
   Release Company: Anchor Bay Home Entertainment
   Website: www.anchorbayent.com
The Flick: "Ambushed" is actually two very different films.  The first is he one headlined by our three named tough guys Dolph Lundgren (playing a DEA Agent), Randy Couture (playing a sleazy and dirty cop) and Vinnie Jones (as what else - a ruthless mob boss!) and it's nothing we haven't seen from each.  All play their role respectively with paint by numbers action acumen, though none are the leads here, and are merely fodder to get the moneymen to back this flick.  The main film deals with two wannabe drug dealing kids (played with some decent flair by actors Daniel Bonjour and Gianni Capaldi) who decide to gun their way to the top.  (Think a more focused "Savages!")  This aspect of the story I thought showed real promise, but like the wedged in action line up neither reaches their full potential.
Best Feature: The 'Behind the Scenes of Ambushed' featurette is sticking with our three iconic action men as the stars here and they get front and center attention in this light and fluffy doc.  (If Bonjour is not the lead of the film, why does he have a voice-over narration through most of it?!)
Best Hidden Gem: The wet fight between Lundgren and Couture is a good one – just don't know if it belongs in this film!
Worth the Moola: Look both sides of this film have something for everyone as if the makers wanted everyone to be happy.  But even if this has too much of a good thing, "Ambushed" is good rental fare.