Blu-ray Review: 'Alleged'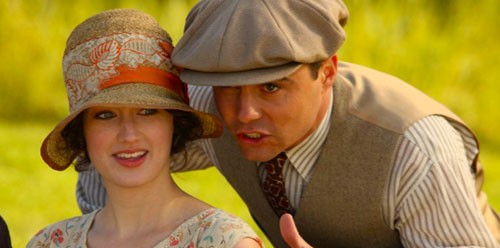 Theology or science?  It's a battle that has been going on forever, plus it's also the subject of the new film "Alleged," out on Blu-ray Nov. 8 from Image Entertainment.  Which side are you on?  Review pros and cons of both sides below!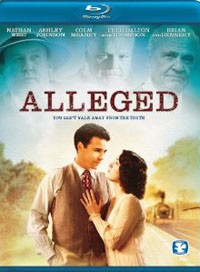 Title: "Alleged"
   Grade: 3
   Cast: Nathan West, Colm Meaney, Brian Dennehy
   Director: Tom Hines
   Rating: Not Rated
   Runtime: 98 minutes
   Release Company: Image Entertainment
   Website: www.image-entertainment.com
The Flick: "Alleged" would be one of those mundane movies of the week flicks if not for one top-notch cast.  With the likes of Colm Meaney, Brian Dennehy and Fred Dalton Thompson elevating the ho-hum material (and each relishing their respective roles!) Alleged comes off better then it should.  Without them lead romantic couple Nathan West and Ashley 'Growing Pains' Johnson simply feel staged, the story feels full of heavy 'message' material and there's an all around religious after-school special vibe all over this puppy.  (When the DVD/Blu-ray box says 'Family Approved', there's something rotten in the state of Denmark!)  But even the best actors can make the unbearable bearable – "Alleged" owes its actors. 
Best Feature: The only extra (if you can call it that!) in the form of a written 'Discussion Guide' comes off a tad heavy-handed!
Best Hidden Gem: Again, Dennehy, Thompson and Meaney chew the cinema scenery like no other.
Worth the Moola: This one is a must – for all struggling actors who think it's a great part that makes an accomplished performer.