Blu-ray Review: 'All The Boys Love Mandy Lane'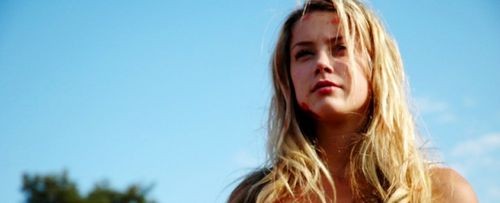 Ready to get reacquainted with the lovely Mandy Lane?  (It's only been a mere seven years!)  Then follow us as we check out the new to Blu-ray horror outing "All The Boys Love Mandy Lane" out now from Anchor Bay Home Entertainment.  We review Mandy's good and bad points below!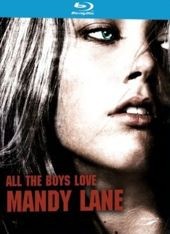 Title: "All the Boys Love Mandy Lane"
   Grade: 5
   Cast: Amber Heard, Anson Mount, Michael Welch
   Director: Jonathan Levine
   Rating: R
   Runtime: 90 minutes
   Release Company: Anchor Bay Home Entertainment
   Website: www.anchorbayent.com
The Flick: It's no secret to everyone I've talked to about Jonathan Levine's early flick that I'm an uber "All The Boys Love Mandy Lane" fan - five-star top ten movie all the way.  From its genre defying tone (horror, slasher, comedic, coming of age, teen angst flick anyone?!) to the star making turn by Amber Heard as the mysterious object of everyone's affection, the film at the very least marks the arrival of one talented director to watch for.  (Yes, "Warm Bodies" and "50/50" were no Levine fluke folks!)  Watching it on a home format I especially loved the choice of music the film employs, which adds even more to both the style and script.  It's been languishing in exile forever, but Mandy is finally free and looking better than ever.  
Best Feature: The sole feature is a 'Commentary by Director Jonathan Levine' who waxes nostalgic about the long journey to get released.  Wished there was more on the whole timeline in a separate featurette or at the very least a moderator to steer the chat, but it's a decent listen nevertheless.
Best Hidden Gem: It's got to be a cross between Jacob Forman's unpredictable script and Amber Heard's unequalled beauty – love them both.
Worth the Moola: This remarkable flick is like pure crack for the horror fan – alluring, addictive and a solid scary movie rush.