Blu-ray Review: 'Alfred Hitchcock: The Masterpiece Collection'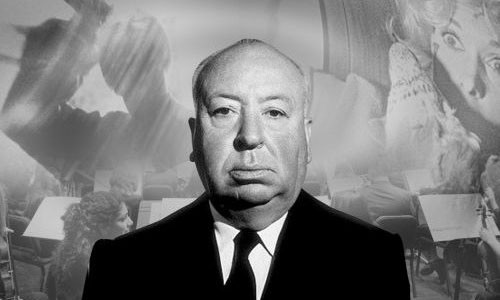 THE FEATURES
For those looking to this set for something beyond the films themselves your ship has come in.  This is a set the big guy would be damn proud of as each of the fifteen films on fifteen discs has enough extra features to sink the Titanic.  (That's a lot of featurettes!)  Universal has gone all out and this set is their Hitchcock swan song.  Some of my favorite features from this immense set include:
-The Featurette 'Rope Unleashed' with interview insight from late play adapter Hume Cronyn, as well as other writers who talk Hitchcock
-'Cary Grant: A Class Apart' located on the "North by Northwest" disc is a fully formed doc that goes through the iconic man's life from start to finish with wives, fellow actors, friends and historians (this one could have been on its own disc for crying out loud!)
-'The Making of Psycho' doesn't have any Perkins or Hitch, but you get plenty of insight via candid players Janet Leigh and Joseph Stefano that's juicy indeed
-'The Birds: Hitchcock's Monster Movie' takes on the flick from the point of view of the monster genre and it's certainly worthy of it.  Chatting here are the likes of other Universal monster guys like John Carpenter, Joe Dante and Ron Underwood of "Tremors" fame
-The best 'Commentary Track' of the set has to go to the "Vertigo" audio track helmed by "The Exorcist" and "The French Connection" filmmaker William Friedkin who provides a little of everything including story analysis, historical aspects, character dissections and even his own sassy opinion (of Jimmy Stewart in the film – "I have never felt Stewart is the ideal guy to play this part.") - this track a MUST listen!
-'Trailers' that really show Hitch's showmanship included here are "Psycho" (go through the house and motel with the man himself!), "The Birds" (see Hitch dare to eat...chicken!) and "Frenzy" (what's that floating on the water – it's...Hitch!)