Blu-ray Review: '22 Bullets'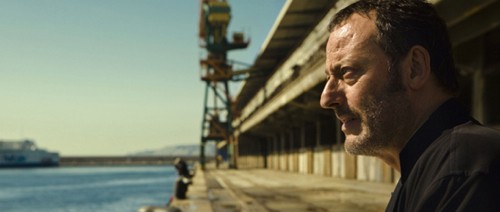 Ready to check out Reno in mafia mode?  Then follow us as we check out the new to Blu-ray flick "22 Bullets" out now from Cinedigm Entertainment.  The family gets reviewed below!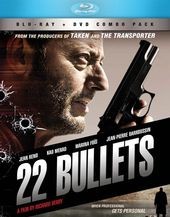 Title: "22 Bullets"
   Grade: 3
   Cast: Jean Reno, Kad Merad, Marina Fois
   Director: Richard Berry
   Rating: Not Rated
   Runtime: 117 minutes
   Release Company: Cinedigm Entertainment
   Website: www.cinedigmentertainment.com
The Flick: Kind of a mafia flick meets the vigilante movie, "22 Bullets" is a decent outing.  Jean Reno takes on the role of a mafia don who decides to give it up and retire, but gets pulled back in after surviving a hit that leaves him with 22 bullet holes.  That's when the flick gets interesting with Reno going full-blown Leon mode and cleaning house.  Good characters, good action, good flick.
Best Feature: The one-stop shop 'Making Of' is a flashy piece that houses everything for your convenience.  (Interviews, on-set footage, ect.)
Best Hidden Gem: Liked the sullen cop played by Marina Fois - hot and troubled.
Worth the Moola: Not Reno's best, but not his worst – worth the rental.