Blu-ray Interview/Review: Billy Zane on Scorpion King 3, Demon Knight And Good Vs. Evil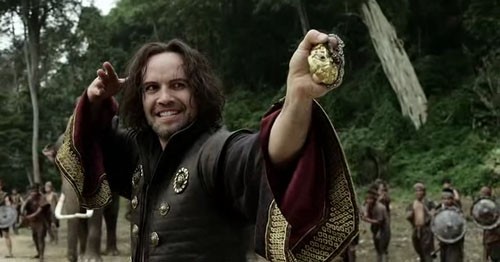 Nobody does bad like Billy.  With his breakout performance as the insane sea creep in the early Nicole Kidman/Sam Neill flick "Dead Calm," the great Billy Zane has a career load of memorable bad guys under his belt.  (See "Tales From The Crypt Presents Demon Knight" and "Titanic" to name a few!)  He once again enlists the dark side of a cool character with his latest film "The Scorpion King 3: Battle for Redemption," the third in the Scorpion King Franchise that hits Blu-ray and DVD on Jan. 10 from Universal Home Entertainment.  Zane plays King Talus, a power hungry ruffian who is searching for the book of the dead to summon evil spirits to defeat his many enemies – all with a twisted flair of course!  Starpulse.com got a one-on-one chance to throw three fun questions at the busy Zane – which of course have past work weeded in – which you can read below, plus we take a gander at the new Scorpion King Blu-ray with a review below!  Without further adieu, here's the man himself...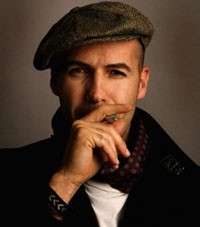 You've played a great number of truly memorable bad guys in movies, so what made the character of Talus in "The Scorpion King 3: Battle for Redemption" stand out to you and what can fans of the series expect?
Billy Zane: The fact that this character has a particular ability to employ supernatural forces to support his quest in his mad dash for power opens up the opportunity to be more comedic, more entertaining and a little sillier than most of the villainous characters I have played.  The tone of the film is quite different and I enjoy playing the bad guy. It's nice to play the hero too, but this character was irresistible.  I jumped in, as it was the third installment in a really successful and entertaining franchise that was wisely being handled by its creators to tick all the boxes – action, passion, romance, comedy - and the fact that they were willing to go so funny at the hands of my character.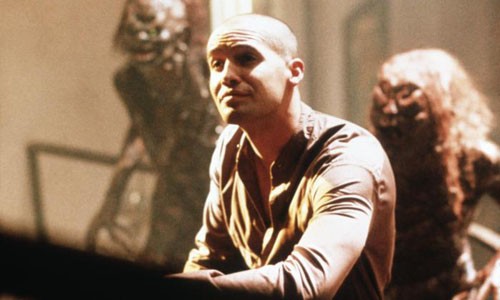 In the awesome "Tales From The Crypt Presents Demon Knight," you played a demonic man known as 'The Collector.'  Between him and the villainous Talus in "Scorpion King 3," which one is truly more evil?
BZ: I would have to say based on the folklore 'The Collector' was pulling from...it's hard to say.  For the purposes of this film...but of course, Talus - right?!  (Laughs)  When we do the sequel to "Demon Knight," I'll change my answer.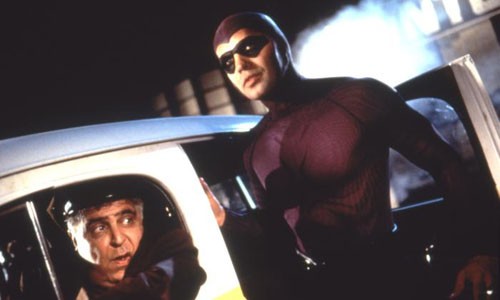 You've also played a cool crime fighter against evil in the seriously tasty and underrated 1996 flick "The Phantom" - do you ultimately prefer to play the good guy or the bad guy?
BZ: Ultimately, I think making heroes dimensional is a more challenging and entertaining dynamic for me in process.  It's more akin to my personal ethos, but it's been practical operating as a 'sheep in wolves clothing' – having the front of a villainous character, but actually being a bleeding heart honky do-gooder underneath there.  It's served, but it would be nice to play a couple of more 'swell' guys. Seriously - white hat, punch the bad guy, kiss the girl.
On to the review!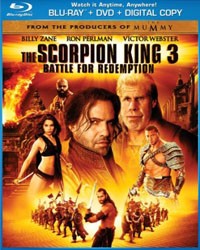 Title: "The Scorpion King 3: Battle for Redemption"
   Grade: 3
   Cast: Billy Zane, Victor Webster, Boston Christopher
   Director: Roel Reine
   Rating: PG-13
   Runtime: 106 minutes
   Release Company: Universal Home Entertainment
   Website: www.UniversalHiDef.com  
The Flick: I won't sugar coat this one by saying it's a five-star film, but the third installment in the Scorpion series did entertain me.  And thankfully for every bad or bland element in this latest outing, there's an equal and opposite one to keep things interesting.  Meaning while Victor Webster isn't exactly bubbling over with charisma as the new Scorpion King, the chemistry between him and his bloated sidekick Bostin Christopher saves the day.  Or while local baddie Dave Batista has the cinematic energy of a slab of meat, Billy Zane doesn't disappoint with his evil kingly relish.  Plus the film does get better as it moves on, especially with the arrival of the three otherworldly demons ready to fight mighty Mathayus.  So while there are clear flaws within (the lead gal is eye candy - but not acting candy!) those looking to rent solely on a night's boredom can do a lot worse.     
Best Feature: Due to a ton more horseplay, clowning and ribbing between on-screen pals Webster and Christopher, I'm going with the 'Making-of Featurette' on this one.
Best Hidden Gem: Love seeing Ron "Hellboy" Perlman chew the scenery as the King of Egypt in this one!
Worth the Moola: While not exactly up to par with the more polished previous versions, Scorpion King 3 still has a little Sunday matinee sting.