Blondie To Recieve 2014 NME Godlike Genius Award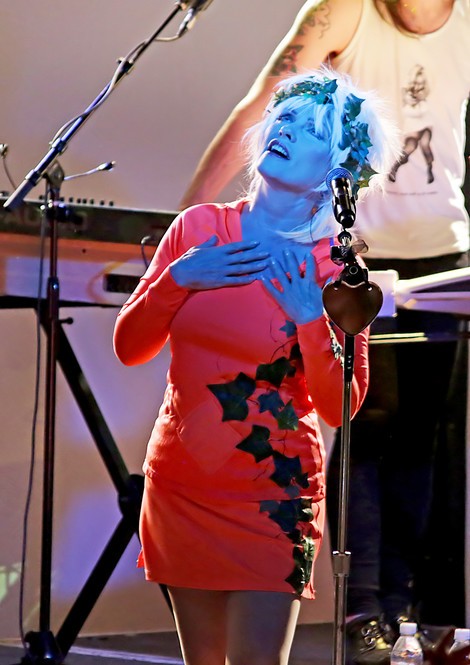 New wave pioneers Blondie are to be honored with the Godlike Genius Award at this year's NME Awards.

Lead singer Debbie Harry and her band mates will pick up the award in person and also perform at the NME Awards 2014 at the O2 Academy in London on February 26th.

Harry says, "It's out of proportion, but it's nice to be recognized. It's outstanding, really... I also find it particularly interesting that there aren't many Americans who've been given this award before, so that's flattering."

NME editor Mike Williams said: "They rewrote the rulebook in the late 70s by dragging punk rock to the top of the charts, and their classic songs still sound as fresh as ever today."

Previous recipients of NME's Godlike Genius Award include The Clash, Paul Weller, The Cure, Manic Street Preachers, New Order & Joy Division, Dave Grohl and Noel Gallagher. Former The Smiths guitarist Johnny Marr won it last year.

The Rock & Roll Hall of Fame punk band is currently celebrating its 40th anniversary.