Blondie Slam Debbie Harry Retirement Reports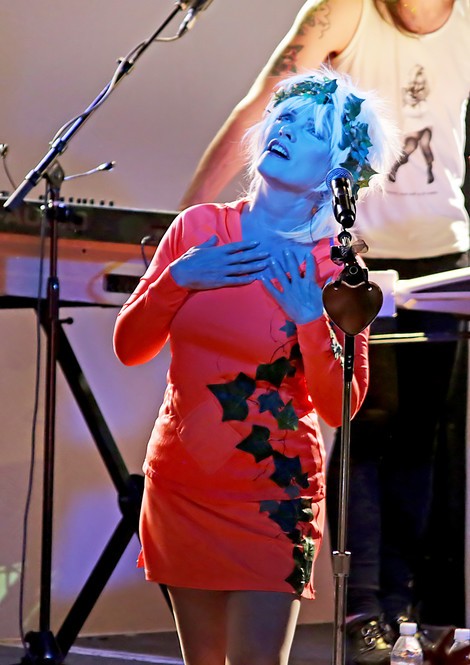 Punk rock pioneers Blondie have moved to silence reports suggesting Debbie Harry is planning to retire after the band's drummer Clem Burke implied the singer's time in the group could be coming to an end.

Burke told Britain's the Daily Mail that Harry, 68, is considering hanging up her microphone after 40 years with the band due to her age.

He said, "Debbie is 11 years older than the rest of us, so it's on her mind. We've tried to keep it going for as long as possible, but it's not just up to me. Nothing is finalized yet, but obviously there's no Blondie without Debbie Harry."

Nevertheless, the band moved to nullify the speculation by posting a message on the band's official Facebook.com page on Monday. The note reads, "No plans to stop working, don't believe everything you read."

Blondie just completed a British tour earlier this month and are due to play a number of dates across the country this autumn.