Blonde Beauties Rihanna & Brooklyn Decker Pose For London 'Battleship' Photocall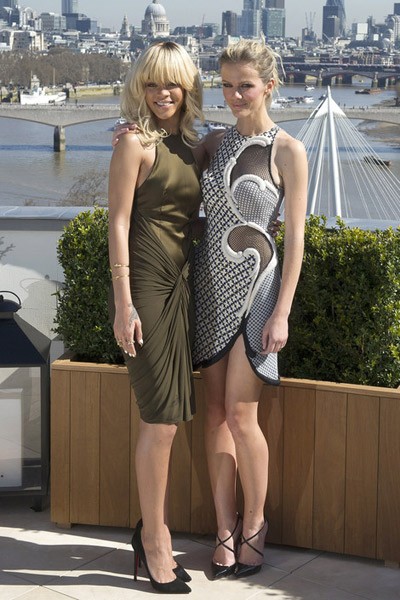 Rihanna and Brooklyn Decker looked sexy at the photocall for "Battleship" on the roof of the Corinthia Hotel in London, England, yesterday.
The singer sported a sleveless dress, simple black heels and gold jewelry. Brooklyn opted for a more unusual black and white dress and strappy heels. Which look is better?
The film centers on a small fleet of naval ships fighting an alien force intent on enriching Earth's valuable assets to ensure their survival. Taylor Kitch and Alexander Skarsgaard also star.
During the conference, Rihanna was offended when asked if rumors she was dating Ashton Kutcher were true. Glaring at the reporter, Rihanna replied, "I'm happy and I'm single, if that's what you're really asking."