Blonde Beauties Cameron Diaz & Portia De Rossi Pal Around In Hollywood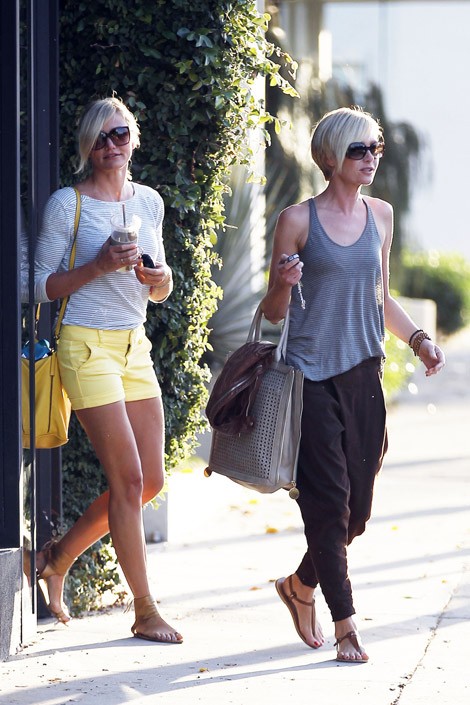 We spotted friends Cameron Diaz and Portia de Rossi going to Salon Benjamin in West Hollywood, Calif., on Thursday. The two friends have very similar hair, so it's no surprise they go to the same hairdresser.
Cameron looked summery in a pair of bright yellow shorts, a striped boatneck shirt and lace-up sandals. Portia wore casual black pants and a striped tank top with strappy leather sandals.
Portia is currently filming new episodes of her cult series "Arrested Development" for Netflix, while Cameron is working on "The Counselor," in which a lawyer finds himself in over his head when he gets involved in drug trafficking.
See more photos of Cameron and Portia...