Blockbusters, Comedies & Animated Films To Benefit From New Oscar Rule

In a move that had everybody checking their calendars to make sure it wasn't still April 1, The Academy of Motion Picture Arts and Sciences just announced that this year there will be TEN Best Picture nominees instead of the five-film shortlist that's existed since 1944.
So what does this mean exactly? That is, apart from the additional five minutes of clips at the Oscar show and the inevitable surprise of a bleary-eyed Oscar Nominee presenter who realizes they aren't finished after reading the name of the fifth film off the TelePrompTer? Plenty.
The Animation Rule No Longer Applies
Since the introduction of the Best Animated Feature category in 2001, no animated film has been nominated for Best Picture despite their dominance at the box office and in critics' polls. This has seen movies like "
Shrek
" and "
Wall-E
" settling for a lesser Oscar rather than joining in with the big kids on the Best Picture list.
With ten nominees, that won't happen anymore. "Wall-E" was very close last year, as evidenced by its six nominations, but the bias against animation saw too few checking it off on their ballots, only recognizing it as an animated feature. With five more slots available, it would have gotten in; just like "
Up
" will this year.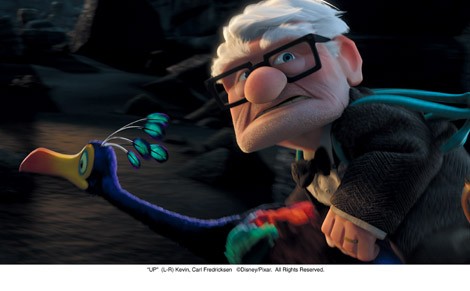 Image © Disney/Pixar
We May Finally See a Blockbuster Nominated Again
Last year, the Academy embarrassed itself by failing to nominate "
The Dark Knight
" for Best Picture. The film did receive eight nominations indicating that several people voted for it, definitely enough to place it in the top ten.
Of course, "The Dark Knight" was a special case. It's not very often that a popcorn flick debuts to such overwhelming critical praise and the second-best box office rake of all time. Still, plenty of blockbusters are well-reviewed and their massive grosses make them impossible to ignore. With ten slots to fill, many voters may simply opt for a movie they've heard of, and was well-received enough not to seem like an idiotic vote. Something like "
Star Trek
" perhaps?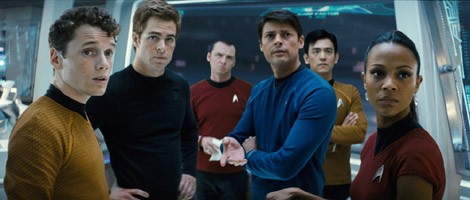 Image © Paramount Pictures
Early-Year Films are No Longer Out of the Race
This is an estimate, but something like 99.5% of Best Picture nominees have been released after the Autumnal Equinox in recent years. Releasing a quality film in February dooms it to be a critical darling that won't get a nomination since everybody's forgotten about it.
Now voters have to fill ten slots, forcing them to rack their brains for enough good movies to complete their ballots. Their memories may even stretch far enough back to the wastelands of March and April, causing them to remember that great indie flick they saw early in the year.
Ultimately, this will mean more "prestige" pictures released throughout the year, rather than a stream of Oscar-stuffing in December.
Comedy is No Longer a Dirty Word
Yes, the Academy does occasionally nominate comedies for Best Picture. Most recently, "
Juno
" and "
Little Miss Sunshine
" were invited to the Best Picture party despite going for more laughs than tears. Still, each of these comedies sought to explored deeper themes and tugged at the heartstrings as often as they tickled the funny bone. For a comedy to be considered for Best Picture it has to make the audience cry just as well as it makes them laugh.
Now that may no longer be the case. Films that try to do nothing more than elicit guffaws may finally be in play again. "
Knocked Up
", "
Borat
" and "
The 40-Year-Old Virgin
" garnered massive guild support despite being far more concerned with the funny than the story. This year, "
The Hangover
" is raking in the green and great reviews despite being a mere yuk-fest. But a Best Picture nomination? It's not impossible with ten slots to fill.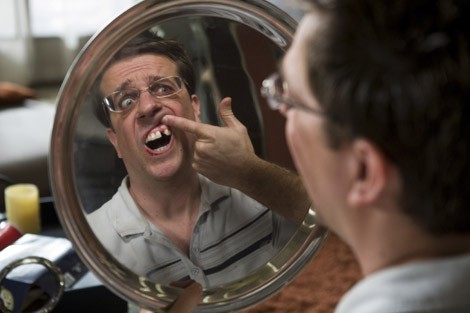 Image © Warner Bros.
A Movie You've Never Heard of Will Get Nominated For Best Picture
Documentaries? Foreign Films? Movies that made $400,000 at the Box Office? They've all got a shot when the nominee list runs to ten. "
Waltz with Bashir
" was close last year despite its being an animated documentary in Hebrew that came out in about four cities. "
Wendy & Lucy
" got huge buzz late in last year's race though its gross resembled the daily take at a lawn furniture store instead of a feature film's earnings.
It doesn't matter how obscure a film is. With a good marketing campaign and ten slots to fill, a few well-placed screenings and some critics awards may vault something nobody outside of New York or Los Angeles new existed into Best Picture nominee glory. After all, "The Class" was on dozens of Critics' Top Ten Lists last year, and maybe 1% of the people who just read that phrase know what movie it's referencing.
It's FYC Frenzy!
Those who don't live in Los Angeles may not know about For Your Consideration Ads. From December through January the back of the LA Times, Variety, LA Weekly and about five hundred smaller magazines are littered with ads promoting a film or actor's brilliance and why they should be nominated for their respective award.
With ten slots up for grabs, many over-zealous studios will start to think their lower-quality films actually have a shot at Best Picture. Just think of the FYC ads that could be coming to the papers around Hollywood. . .
Transformers: Revenge of the Fallen
- Peter Travers says, "It will transform your summer evening with out-of-this-world action and adventure." Richard Corliss says, "Finally, a movie meant for the big screen. It has special effects and was in IMAX! Who cares if the story made no sense?" - For Your Consideration in all categories including Best Picture.
Seems about right? Doesn't it?
The January and February Dumping-Ground Release is an Endangered Species
Studios have to be in love with the news of ten Best Picture nominees because it means far more money. After all, would
a movie half in Hindi about a kid in the slums of India
have made a dime without a Best Picture nomination? Probably not.
In order to capitalize on the money-making potential of a nomination, expect many studios to hold DVD releases and roll out their contenders again in early January to build buzz and unleash the ten nominees back into theaters once the lucky ten are named at the end of the month.
With so many quality flicks with a built-in money-making hook falling back into theaters at the start of the year, there won't be a whole lot of room for movies like "
Bride Wars
", "
Paul Blart: Mall Cop
" and other movies typically dumped in January and early February.
Hmm. Maybe this ten nomination change is a good thing. A very good thing.
Story by
Andrew Payne
Starpulse contributing writer