Bloated Christina Aguilera Rocks Michael Jackson Tribute Concert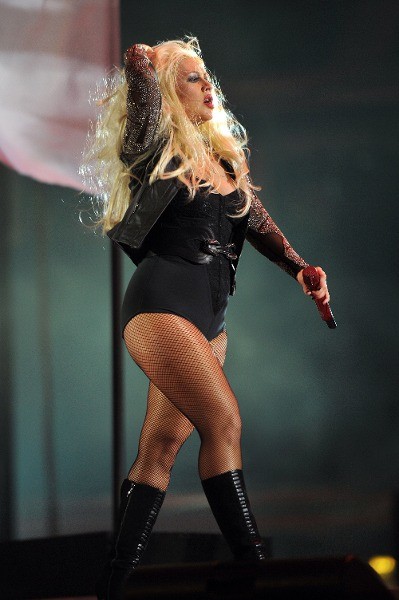 Christina Aguilera rocked the Michael Jackson tribute show in Wales with her booming voice, but the crowd of 40,000 might have been more intrigued by the size of the diva.
After appearing in a dark blue dress, the singer decided to make a wardrobe change and don a black corset that did little to hide her curves. As the performance went on her long blonde hair became disheveled, adding to the poor image.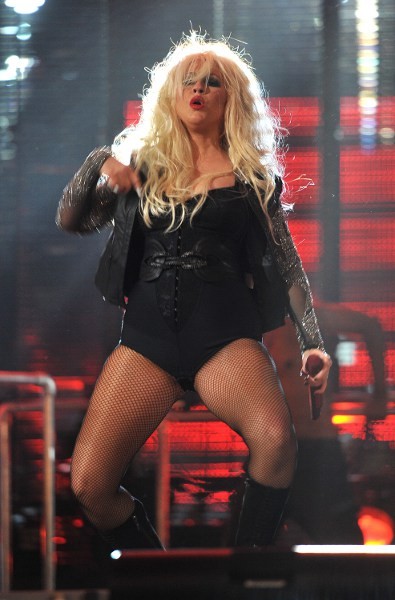 Some are assuming the weight gain is due to post-divorce stress. Christina split from producer Jordan Bratman last year.
Kelly Osbourne, on the other hand, was not nearly as nice when she spoke out about Christina's weight gain in August. She said on E!'s Fashion Police, "Maybe she is just becoming the fat b**ch she was born to be. I don't know. She was a c*** to me. And she bought my house!"
 
"She called me fat for so many f***ing years, so you know what? F*** you! You're fat too."