'Bling Ring' LA Premiere Pics: A Leggy Emma Watson, Gorgeous Gwen Stefani & More!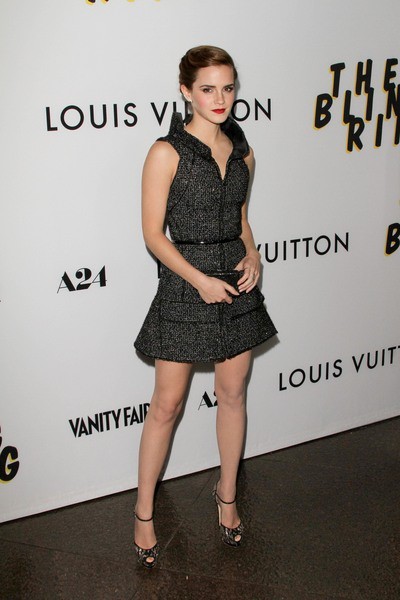 Emma Watson and her co-stars attended "The Bling Ring" premiere in Los Angeles on Tuesday. The cute British babe wore a short black frock that showed off her lean legs.
The film, directed by Sofia Coppola, is based on a group of thieves who stole more than than $3 million worth of goods from the Hollywood homes of celebrities including Paris Hilton, Lindsay Lohan and Orlando Bloom. The movie opens in theaters June 14.
The actress also stars in the upcoming comedy "This Is The End." Seth Rogen, Jay Baruchel, Jonah Hill, James Franco, Watson and other stars play themselves in the movie in which six friends are trapped in a house after a series of strange and catastrophic events devastate Los Angeles. It hits theaters on June 12.
Watson says she's planning on returning to Brown University in Rhode Island to complete her education. She left the college in 2011 because she was busy studying abroad and filming "The Perks of being a Wallflower."
Check out more photos from "The Bling Ring" premiere...