Blinded By The Fashion At The 2010 MTV Movie Awards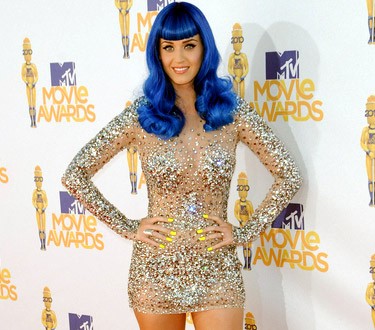 This year's MTV Movie Awards almost put me into epileptic shock. Everywhere in the audience, and on stage, women were wearing gowns completely saturated in sparkles. It seems that fashion designers are becoming a little happy with their bedazzle guns.
I consider the worst dressed to be Lindsay Lohan's pant suit. If she was performing in "Hair" then maybe, just maybe, she could have gotten away with it. However, this is probably one of the only times Lohan came to an event where she could bend over to pick up a penny and the world not see her crouch.
Second below her was Christina Aguilera's Versace Atelier gown (or XXXtina as she prefers). On stage her overly bedazzled self could be excusable, but off stage not so much. Her dress wrapped in an 'X' over the top part of her body (we get it with the X thing though, really) and the bottom poofed out like a tutu. The tutu skirt was ruffled with sparkling fabric cut like feathers and the whole piece came together with an encrusted belt that looked like something to pull a car out of a ditch with.
Then there's Snooki, do we need to even talk about Snooki? She got enough attention just from standing in a dress that looked a towel with sparkling paint spots and motor boating her co-star.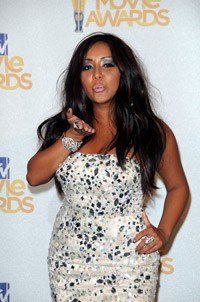 Katy Perry managed to blind the camera on and off stage. On stage she wore a brightly colored sparkling two piece (that is excusable since it went with the song), but off stage she wore a Zuhair Murad dress that was sequined and seethrough all at the same time. The sequins seemed to gather over her boobs and lower region. I guess the tight dress was to show the world she wasn't pregnant, or maybe she needed the sequins as a slimming deterrent from her belly (though honestly I didn't see anything close to a pregnant bump).
One of the most missed matched of all the bedazzled dresses was Kristin Stewart's dress by Dolce and Gabbana. If that is what's "in" right now I'm scared for fashion. The two toned shinning dress fit her amazingly but the colors were so uncoordinated. The bottom looked like an old skirt from the 90's and the shirt from an L.A. streetwalker; place the two together with a belt and BAM, designer dress.
Two guests, Audrina Patridge and Eva Mendes, wore similarly cut dresses that were not as obnoxious as many of the other sparkling ones around them. They were loose cut, but short, as to not be slutty but at the same time young, and they both have killer legs.
Some other dresses sported the sparkle but in a more subtle way like Vanessa Hudgens' Jenny Packham short white dress and Jessica Alba who only sported sparkling stockings.
The point is watching the MTV Movie Awards this year gave me flashbacks to my dance recitals from the fourth grade. Look at the costumes girls wear while dancing and mix them with some pseudo stripper attire and that seems to be what is in now. I just hope this fad fades quickly so I can watch TV without my sunglasses on.
-B-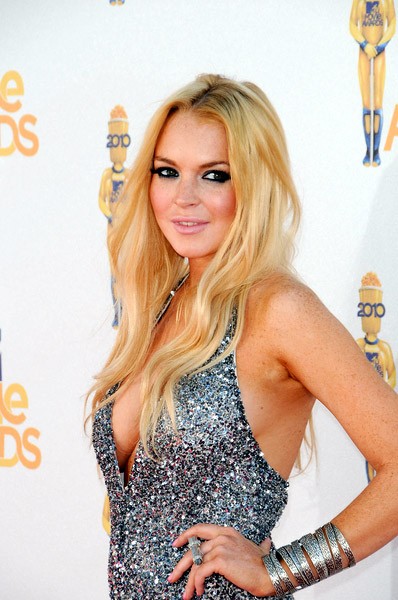 CHECK OUT MUCH, MUCH MORE FASHION FROM LAST NIGHT HERE!