Blake Shelton To Officiate Kelly Clarkson's Wedding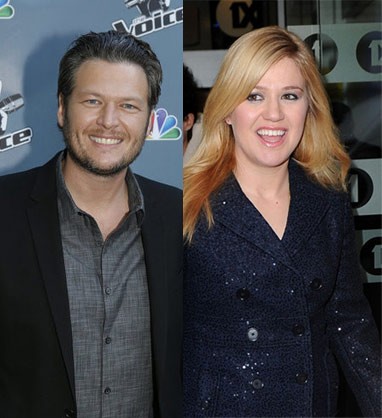 Kelly Clarkson has revealed that pal Blake Shelton will officiate her upcoming wedding to fiance Brandon Blackstock.

During Sunday night's Academy of Country Music Awards, Kelly told "Entertainment Tonight" that The Voice star -- who is managed by her beau -- will be a big part of their wedding.

"Not only is he singing, he is marrying us," she says.

Shelton will also preside over the ceremony for Ashley Monroe, who sings in wife Miranda Lambert's side band the Pistol Annies.

"He has done it before with people, he is actually marrying Ashley Monroe from the Pistol Annies as well," she adds. "Well, we are already technically married when the ceremony happens, so it's not like it's going to be boring or anything because it's Blake."

The couple hasn't announced a date yet but they're expected to tie the knot sometime later this year.