Blake Shelton And Miranda Lambert Joke About Cheating Rumors On Twitter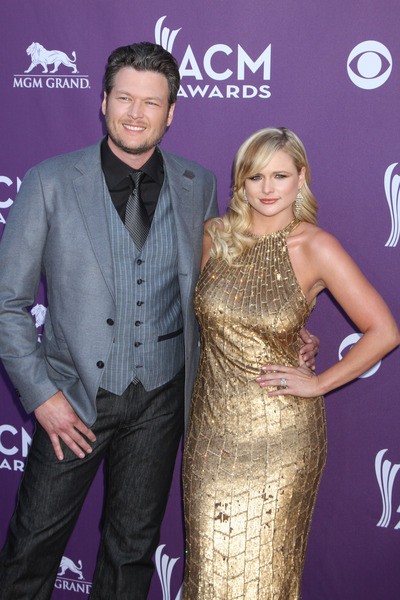 Blake Shelton and Miranda Lambert had some fun with their Twitter followers after it was reported in tabloids that their relationship was coming to an end following a cheating scandal.
Shelton's alleged affair with a younger woman made the cover of the rag, boasting that it had the details on their "shaken up" marriage.
"Hey @mirandalambert… I just read in a tabloid that our marriage is falling apart! FOCK!" tweeted Blake to his wife. "Oh no! Can't wait to read if we make it or not," replied Miranda.
Back in November, the two traded joking tweets over another tabloid headline - this one claiming that they were expecting a child. "Wow! I just read the headline! 'We are having a baby' yay! Blake Shelton, we're getting a new puppy?" Miranda posted. "Either [Miranda is pregnant] or Reese had my baby…I'm confused too!" Blake replied, referring to the magazine cover that also had Reese Witherspoon's baby news.