Blake Lively's Sexy Black Tights & High Heel Boots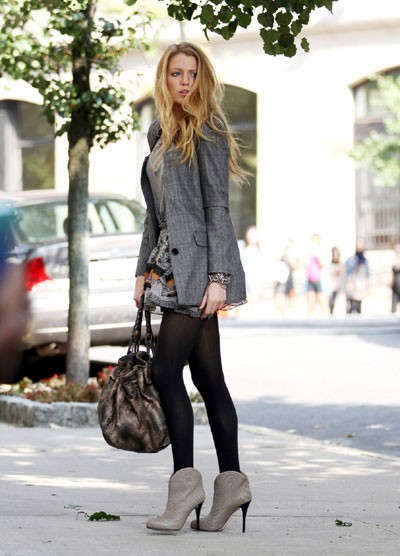 A collegiate looking Blake Lively filmed a scene for "Gossip Girl" earlier this week wearing an oversized gray blazer, skirt, and sexy heeled boots near Columbia University in NY.
Blake's new film "The Town" did surprisingly well for it's opening weekend last week. Star power from Ben Affleck, Jeremy Renner, Rebecca Hall, and Jon Hamm helped the film take in a winning $23.8 million in earnings.
Blake stars in the upcoming film "Green Lantern," playing Carol Ferris. The film follows a test pilot who is granted a mystical green ring that bestows him with otherworldly powers, as well as membership into an intergalactic squadron tasked with keeping peace within the universe.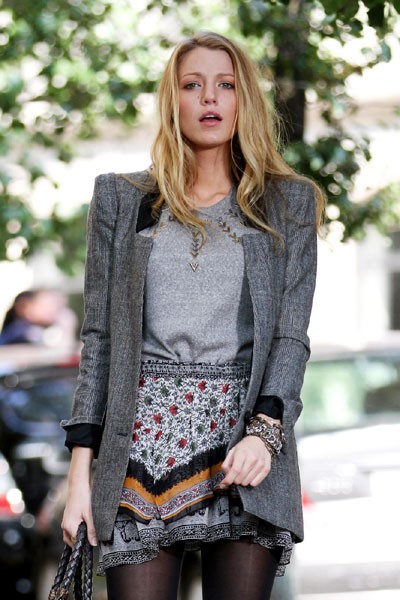 Want more Blake Lively pictures? Click these to go to her gallery - there's tons!