Blake Lively Takes Cannes By Storm, Stunning Crowds In Gorgeous Fashions (See Photos!)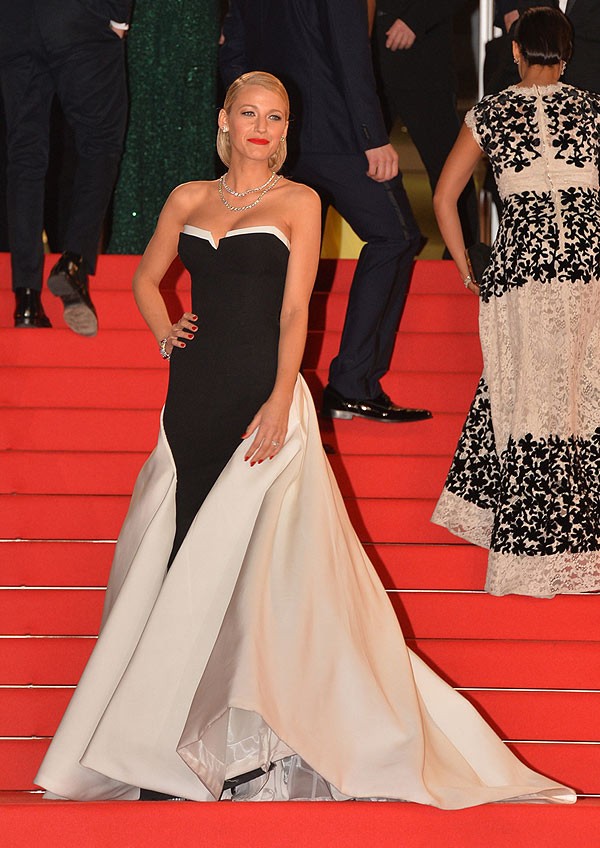 Blake Lively has been dazzling on the red carpet during this year's Cannes Film Festival in the south of France.

The former "Gossip Girl" star has stolen the spotlight at every event and movie premiere in the French Riviera town, showing off her sexy curves on her own and with husband Ryan Reynolds.

The 26-year-old showed off her long legs in a short Giambattista Valli Haute Couture dress on her way to an appearance at the Grand Journal TV Show; and she was pure elegance in a red Gucci Première gown at the Festival's opening ceremony.

She turned things up a notch on Thursday, showing up in a sequined Chanel Couture gown for the premiere of "Mr. Turner.", about British landscape painter J.M.W. Turner. She wore over a million dollars worth of diamonds to the premiere, according to Britain's Mail Online.

On Friday, Blake accompanied her husband for the premiere of his new film, "The Captive," about a woman presumed dead after she disappeared is believed to be alive after new evidence is unveiled. She wore a gorgeous black-and-white Gucci ball gown.

Though the actress has spent some time out of the spotlight since marrying Reynolds and doesn't have a film premiering at the festival, she is currently filming "The Age Of Adaline," which is about a woman who ceases aging and becomes immortal after a car accident. The film is due in 2015.
See more pics of the gorgeous Blake Lively on page two, after her Cannes slideshow: