Blake Lively Sparkles On 'David Letterman'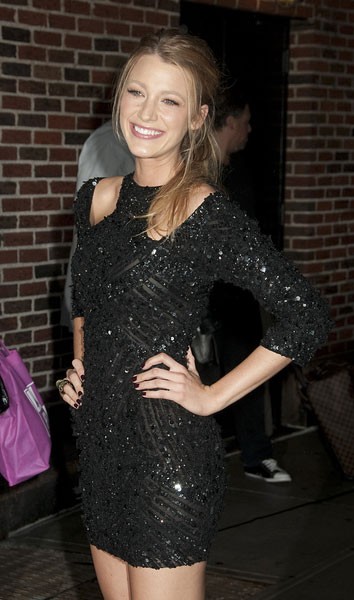 Blake Lively showed up to a taping of the "Late Show with David Letterman" on Monday night wearing a sparkly black dress with cut outs on her shoulders. The dress is a little odd, but we still think she looks hot! What do you think?
The "Gossip Girl" star insists she has a "weird" relationship history - she's only ever kissed three men in her life.
 
The actress, who is dating her TV co-star Penn Badgley, insists she hasn't been intimate with many men, apart from when she has to film smooching scenes for TV or film.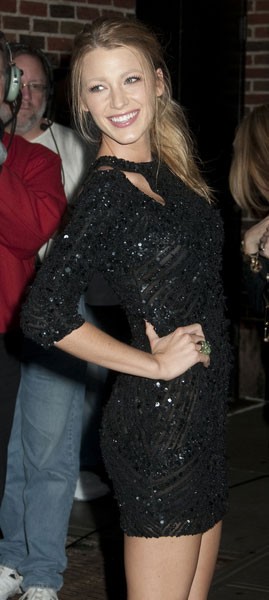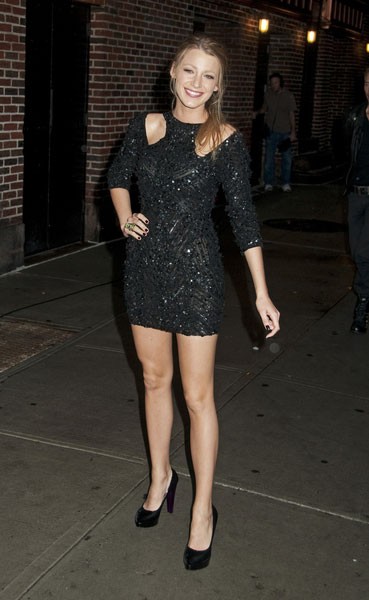 Want more Blake Lively pictures? Click these to go to her gallery - there's tons!