Blake Lively Somehow Makes Black Tights & A Blazer Sexy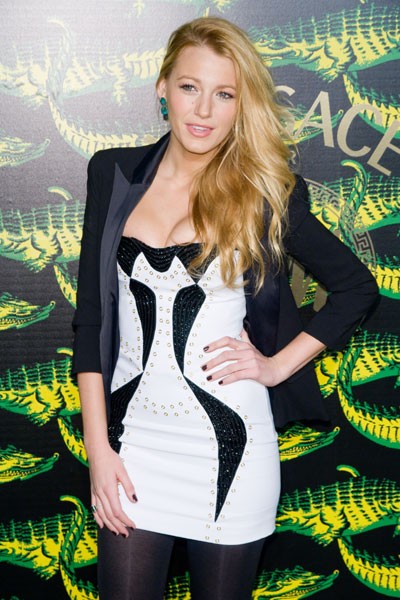 Blake Lively attended the Versace for H&M fashion show and party in New York City yesterday. She paired a mini black and white dress with black tights, jacket and pumps. Not everyone could make this look sexy, but Blake manages to do it.
The "Gossip Girl" actress has bonded with her co-star Elizabeth Hurley, who recently confessed she had a girl crush on Blake. Liz recently told OK, "I would marry her in a heartbeat if I had a sex change. She's absolutely perfect in every way."
Blake also has a body that many women crave.  Fans surveyed in a Yahoo/Fitness magazine poll listed Blake in the top five, along with Jennifer Aniston, Halle Berry, Beyonce and Kim Kardashian.
CHECK OUT MORE PHOTOS OF BLAKE!