Blake Lively Shoots Scenes For 'Gossip Girl' In A Beige Blazer & Blue Dress - Hot Or Not?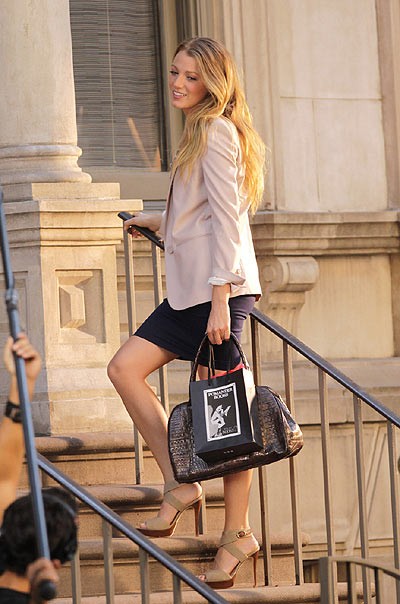 We spotted Blake Lively in a beige blazer and navy blue dress while filming a scene for "Gossip Girl" on the front steps of a building in New York City on Wednesday.

The actress recently talked about her film career. She told Marie Claire, "I wanna take risks, I don't wanna play it safe. I mean, I could probably make more money if I did more commercial projects. It would be nice to buy an apartment, but I'm 22 and I don't need to yet."

She stars in the upcoming film "The Town." Ben Affleck was so impressed by her audition that he rewrote the part of Krista, a drug-addicted single mother and ex-girlfriend of Affleck's character, especially for her.

The film centers on four thieves who are hunted on the streets of Boston by a determined FBI agent and a woman with the power to bring them all to their knees.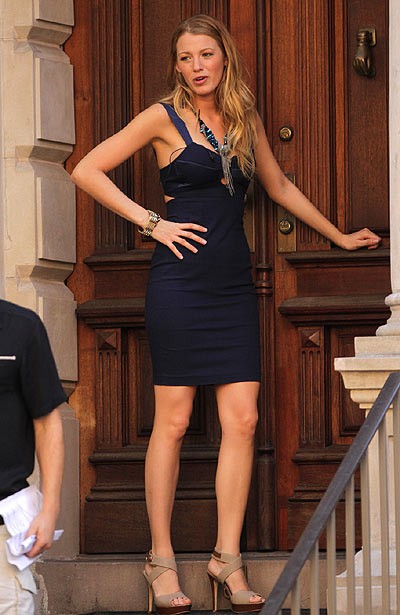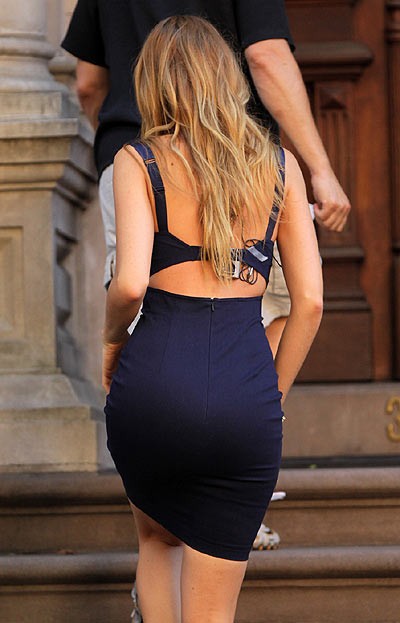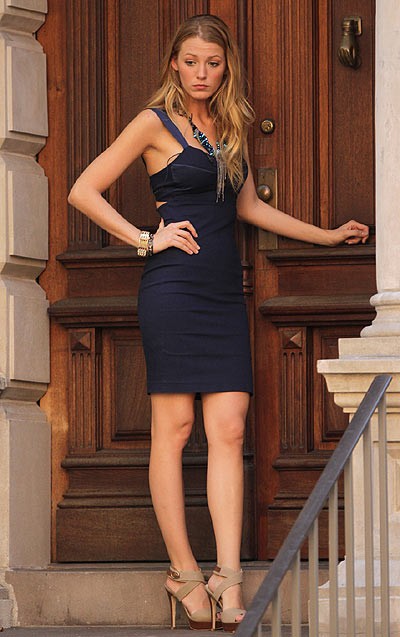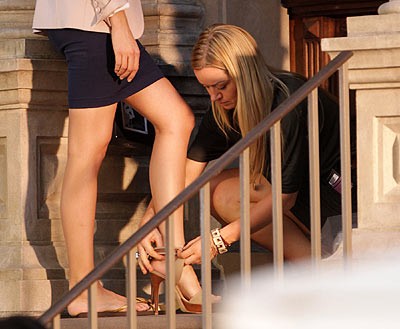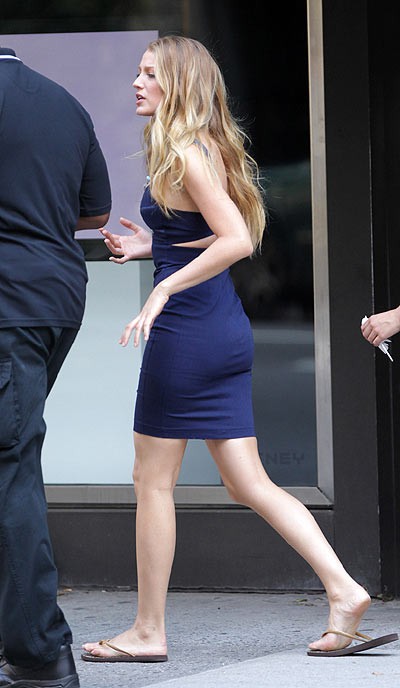 More: Celeb Photo Features | Fashion Photo Features
Want more Blake Lively pictures? Click these to go to her gallery - there's tons!