Blake Lively Rebounding With Ryan Reynolds?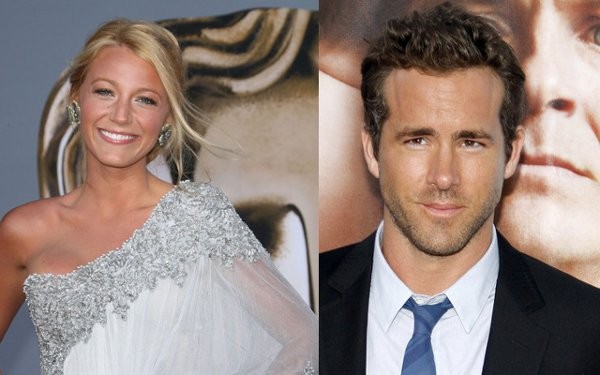 After splitting up with Leonardo DiCaprio, is Blake Lively rebounding with Green Lantern co-star Ryan Reynolds?
Blake and Ryan were spotted together in Boston, where they allegedly shared a morning make-out session. A source tells Hollywood Gossip, "Blake isn't upset or fazed by the breakup with Leo at all. When Ryan took Blake to catch her train back to NYC they were making out and looked really happy together."
Ryan Reynolds' most recent relationship was with ex-wife Scarlett Johansson, although it was rumored for some time he was romantic with friend Sandra Bullock.
Do you think they would make a good couple?