Blackout Throws Big Time Rush Concert Into Chaos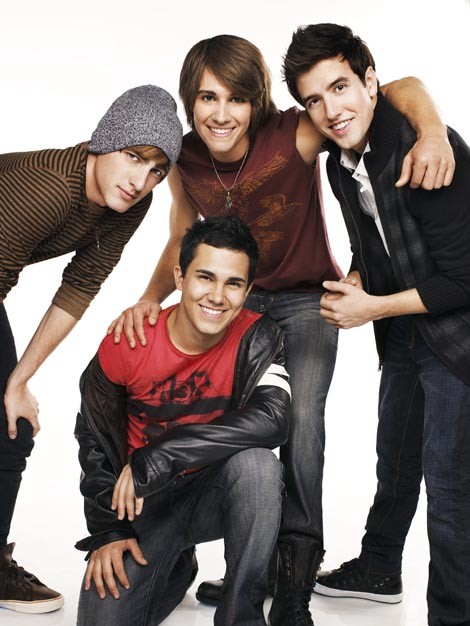 Fans of Big Time Rush were left bewildered after the boy band's concert in Illinois was cancelled and then re-instated following a massive power cut.

The pop group was due to play First Midwest Bank Amphitheatre in Tinley Park, Illinois on Saturday night when a blackout hit the venue, prompting organizers to call off the show. Many fans were turned away at the gates, but the power soon came back on and the show went ahead as planned.

Jason Wright, Live Nation senior vice president for booking, says, "We made a decision to postpone the concert. Within 10 minutes of making that decision, we got our power back."

The pop stars took to Twitter.com to confirm the show was back on and they urged fans to head to the venue, but many didn't get the message and missed out on the performance.

Valerie Skupien from Rockton, Wisconsin made a six-hour journey with her 11-year-old daughter and eight-year-old niece, who were left disappointed. She tells the Chicago Sun-Times newspaper, "I posted on Twitter that four boys from a boy band were the first ones to break my daughter's heart. You go through it, and you're like, 'This really sucks.'"

The family's tickets were exchanged for the band's concert in Moline, Illinois in September. Many other fans have received refunds or exchanges on their tickets.