Blackberry Smoke Donate $30,000 To Children's Cancer Center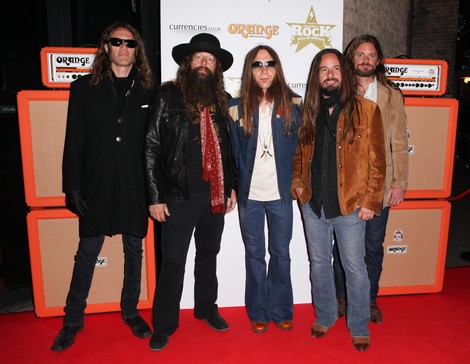 Country stars Blackberry Smoke have given back to their local community by donating $30,000 to a children's cancer center in Atlanta.

The Georgia group raised the funds from meet and greet sessions with fans throughout its 2013 tour and the stars presented the check to officials at the Aflac Cancer Center of Children's Healthcare of Atlanta during a homecoming show at The Tabernacle on November 29th.

And drummer Brit Turner admits the monetary gift was the least he could do for medics after they took care of his young daughter when she was diagnosed with stage four neuroblastoma cancer at the age of three.

He says, "It's a great feeling to know that our band has such generous fans. I experienced it personally when my daughter Lana was diagnosed with cancer in 2009. Now, with the help of our fans purchasing band meet and greet passes, we had a chance to do something good with our momentum.

"Our goal was to help these children and the hospitals that treat them. The doctors and families make it happen, but they need financial support. Our band wanted to team up with our fans to raise money for them and it worked. We hope this donation will help little kids with cancer."

Turner's little girl has since recovered from the health crisis.