'Black Swan' Director Worried About Natalie Portman Losing Too Much Weight

Director Darren Aronofsky became so worried about Natalie Portman's weight loss on the set of new movie "Black Swan" he begged the skinny actress to "start eating" and filled her trailer with food.
 
The actress spent months training for the role of a troubled ballerina in the upcoming drama and she slimmed right down as she attempted to gain a dancer's slender frame.
 
Aronofsky admits he was terrified when he saw Portman's drastic weight loss and spent the shoot encouraging her to eat.
 
He tells Access Hollywood, "(Portman) took (the role) very seriously. These dancers get really, really skinny...At a certain point I looked at (her) back and she was so skinny and so... I was like, 'Natalie, start eating. I made sure she had a bunch of food in her trailer."
 
And Portman reveals she was happy to ditch the diet as soon as filming wrapped, adding, "The (day after the shoot ended) I was like, pasta, pasta, pasta! No working out. It was pretty immediate. I was ready to leave the ballet life. I was like, 'Please don't let there be re-shoots for this because I don't think I could get back into the costumes!'"
See more photos of Natalie here!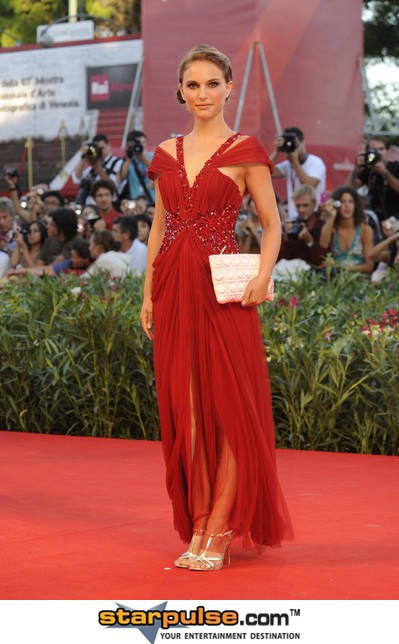 More: Celeb Photo Features | Fashion Photo Features
Click for more great Natalie Portman pictures: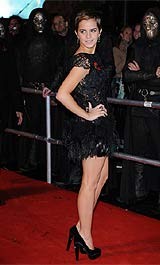 CHECK THESE OUT!
Things you don't need to know: there's a Barack Obama "Love Doll" on the market. (Lemondrop)
Hilarious video of a dude playing "Rock Band" and getting just a *little* upset over his score. (College Humor)
Are comedians who have messed up personal lives funnier than the ones who don't? (Lemondrop)
Emma Watson forced herself on Daniel Radcliffe (The Frisky)
That Kim Kardashian themed credit card for kids? Yeah, not such a good idea. (PopEater)
Should Katy Perry do Playboy? (Gabby Babble)


Links from all over the web, right here on Starpulse!