'Black Swan' Dancer Left Thumbprint Scars On Mila Kunis' Back

Mila Kunis has a lasting reminder of her gruelling ballerina training for acclaimed new thriller "Black Swan," she still has her dance partner's thumb marks imprinted on her skin.
 
The actress plays a professional ballet star opposite Natalie Portman in the Darren Aronofsky movie, which tells the story of a gifted dancer who cracks under pressure after landing a leading role.
 
Kunis and Portman trained for months before they began shooting, and both dropped a huge amount of weight to look like real ballerinas.
 
The "Family Guy" star has now revealed the tough preparation has left her facing a medical procedure to remove marks on her body caused by hours of practising lifts with a male dancer.
 
She tells Britain's GQ magazine, "I thought they would go away, but they haven't, so I'm getting them removed. It's kind of awesome."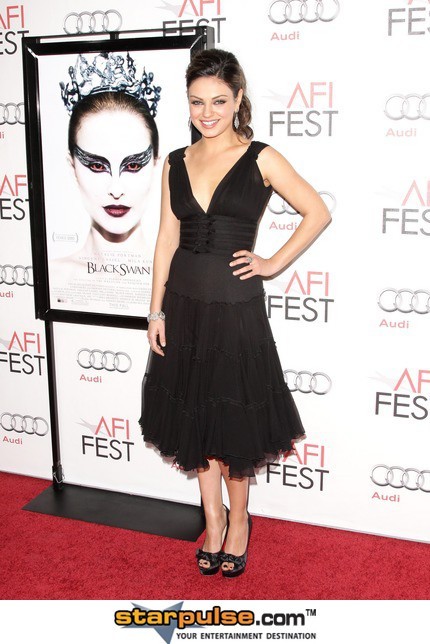 Click for more great Mila Kunis pictures: