Black Sabbath Lands First No.1 Album Since 1970 Classic "Paranoid"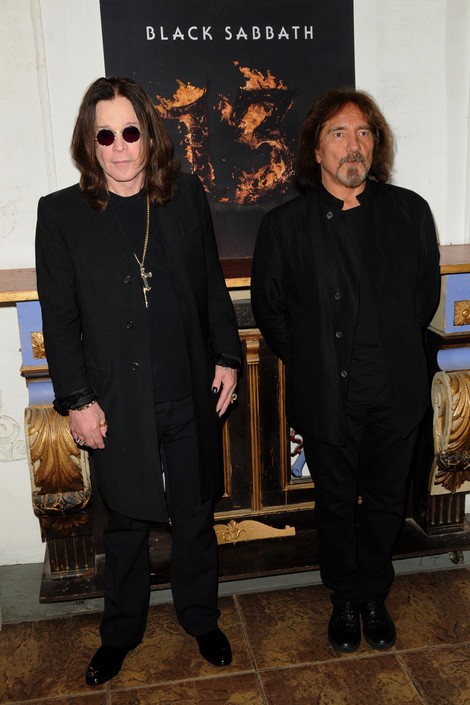 Hard rockers Black Sabbath have returned the top of the UK Album Chart for the first time in over four decades with their highly anticipated comeback album, "13."

The Ozzy Osbourne-fronted band hit No. 1 with the new album this week, setting a record for the longest gap between number-one albums. Sabbath last reached the top spot back in 1970 with their classic "Paranoid."

"I'm in shock! The success of this album has blown me off my feet," Ozzy said after hearing the news.

The previous record was held by Bob Dylan, whose 1970 album "New Morning" and 2009 disc "Together Through Life" had a 38-year gap; and Rod Stewart's 1976 record "A Night on the Town" and latest album "Time," which lands at number three this week, had a 37-year-gap on the UK chart.

Fittingly, "13" held off this week's number-two entry, "BE" from Beady Eye by only 13,000 copies.

Beady Eye was formed by the remaining members of Oasis after guitarist Noel Gallagher left the band.

Daft Punk's "Random Access Memories" and Disclosure's "Settle" round out the top five, while singer Robin Thicke's "Blurred Lines" topped the singles chart for the third week.