Black Keys' Patrick Carney Trolls Twitter With Justin Bieber Persona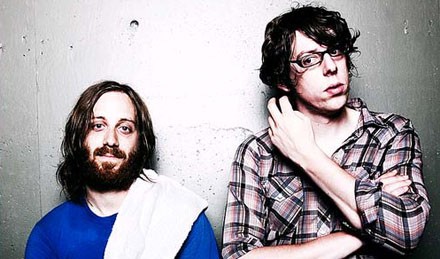 Black Keys drummer Patrick Carney exacted his own brad of revenge over the weekend - by taking on Justin Bieber fans as a caricature of the pop singer.
After Bieber suggested on the social website that Carney needed a "slap" for his comments on Bieber not being nominated for any Grammys, the drummer changed his display name on Twitter to "Justin Bieber" and began to chat with fans.
Fans of Bieber immediately attacked the account with messages such as "What the f--- is wrong with you," to which Carney replied in perfect Bieberish: "A lot. u r perfect though. true swag boss."
It went on like that. "Your Life must be so sad" got "Ur bio is beautiful and inspiring" in reply. The bio, of course, was of a Bieber fan that styled her Twitter page with dozens of photos of the young star and generally confessed her love for him.
Carney also "announced" new Bieber albums: "Don't forget to buy believeACOUSTIC, believeELECTRONIC, believeWORLDFLUTES, and BelieveHOMEVEGASCLUBEXPIERENCE I ❤ u guyz."
As of today, Carney has changed his account back to, well, himself. He now re-tweets the hate-filled messages of Bieber fans.