Black Eyed Peas To Headline Super Bowl Half-Time Show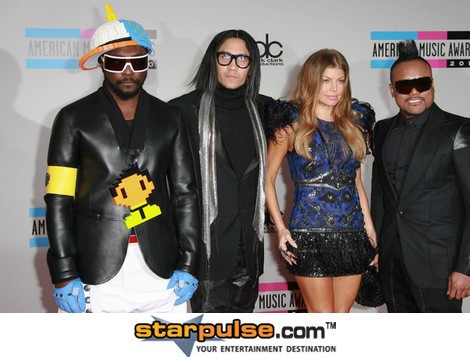 The Black Eyed Peas have crushed Kenny Chesney's hopes of headlining the 2011 Super Bowl half-time show after football bosses named the pop stars as next year's main act.

Earlier this year, Chesney threw his cowboy hat in the ring for consideration as a performer for the big game in Arlington, Texas after fans created a Facebook page online, called Kenny Chesney for Super Bowl 2011.

He told reporters: "I would love to do half-time at the Super Bowl. That'd be fun."
 
However, it's the Black Eyed Peas who will run the show at Super Bowl XLV on February 6th, National Football League (NFL) bosses announced on Friday.

The My Humps hit-makers will follow this year's featured act, The Who,  Prince, Paul McCartney, Bruce Springsteen and the E Street band, The Rolling Stones and U2 have all previously performed at the annual event, which hit headlines in 2004 when Justin Timberlake partially exposed one of Janet Jackson's breasts on stage during a duet.


Click Here For More Black Eyed Peas Pictures