Black Eyed Peas Stage Secret Gig In New York (Pictures & Video)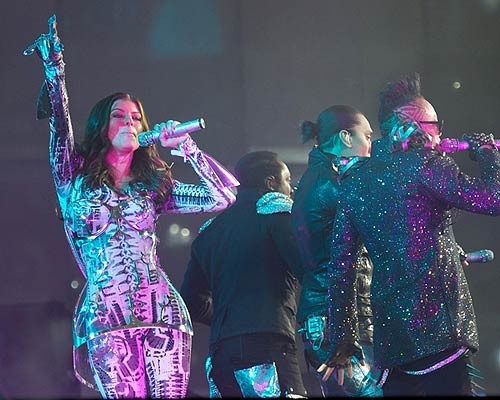 Fergie and her three backup singers, Taboo, Will.i.am and Apl.de.Ap - collectively known as the Black Eyed Peas - put on a secret surprise concert in New York City's fabled Times Square last night to help launch Samsung's new 3D TVs, released this week.

Due to city regulations, though, the band couldn't announce the show until 30 minutes before it began, so they took to their Twitter account and a whopping 10,000 people showed up!

Will.i.am. says that the crowd turnout after the last minute announcement "showed us the power of new... the new world; the power of communication and technology."

When asked about the BEP's ever going 3D Fergie said, "I don't know if I want to see myself in 3-D!"

The release of the new TV sets precedes any 3D broadcasting right now, so basically if you buy one now you won't be able to watch anything in 3D yet - AND you'll still need to wear the special glasses to get the effect. And you'll be out about 3000 clams. We'll wait, thanks.
And Fergie really likes that H.R. Giger inspired outfit, check out more pics HERE.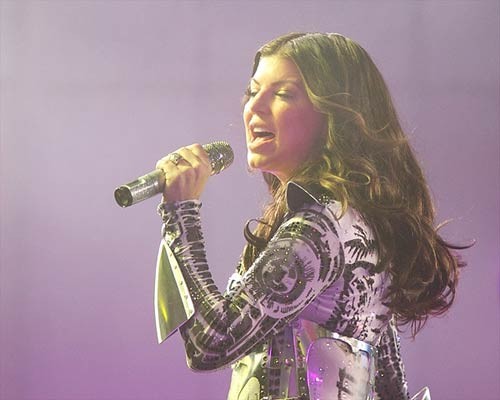 ^ click for next image ^


Click the pics for larger images: