Bisexual Dancer Friend Helped Lenny Kravitz Perfect 'Hunger Games' Role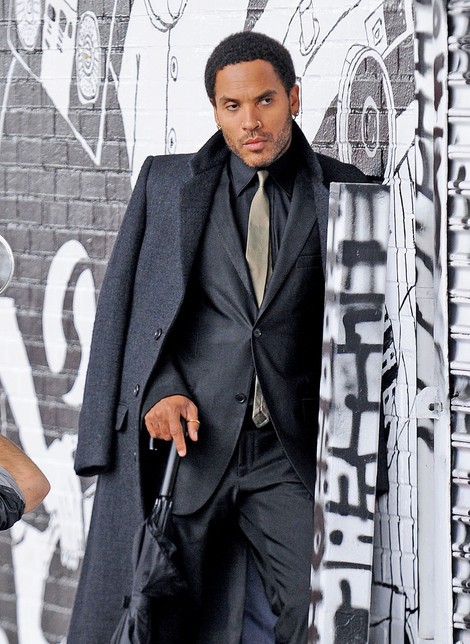 Lenny Kravitz studied a bisexual pal to perfect his role as stylist Cinna in new movie "The Hunger Games."
 
The rocker admits he was struggling to find the right voice and back story for the enigmatic character and when young friends told him they thought he would be playing a gay man, Kravitz decided to investigate the idea that Cinna was straight.
 
He tells Celebuzz.com, "When I'm telling kids and they say, 'Who are you playing?' and I say, 'Cinna', they go, 'Oh, you're playing the gay guy.' That was an actual answer... That's how they perceived it. So I thought about it, and I read the book and I don't see that he is or isn't gay. He's a designer, he's a stylist, he has gold eyeliner - that doesn't mean anything either way.
 
"The question was how far do we go with him? The idea was to pull it back and create a character that's more like a Tom Ford or an Yves Saint Laurent - so he wouldn't be too outrageous. He's classic... I kind of played him in the middle.
 
"I actually have a friend who is a dancer, who is bisexual, and he was a lot of inspiration for my speech pattern and my rhythm, and kind of the way I sauntered in and out a little bit."