Birdman Buys Justin Bieber A $2 Million Bugatti Veyron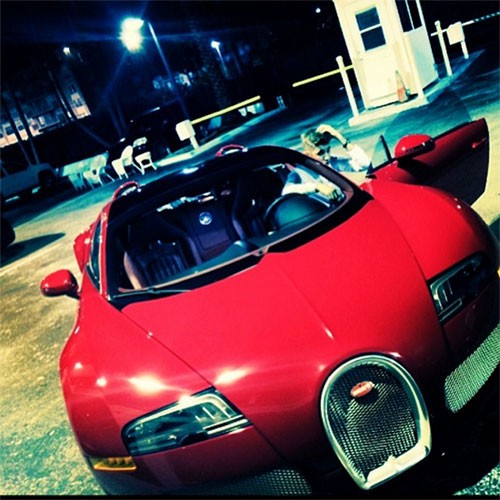 Rapper Bryan "Birdman" Williams has given his pal Justin Bieber the ultimate gift - one of the fastest and most expensive cars in the world.
The singer showed off his new acquisition, a Bugatti Veyron, on Instagram on Monday, writing: "Uncle Stunna (Birdman) luv. My first Bugatti #generosity."
The night shot shows Bieber sitting behind the wheel of the Bugatti, whose value is estimated at $2 million.
According to Bugatti.com, the Veyron is the fastest production vehicle of all time with a top speed average of 408.47 km/h (approximately 253 MPH).
We're not sure that such a speedy gift is a great idea. Bieber was arrested in Miami Beach, Fla., in January for drag racing and reaching a top speed of 136 MPH.
Bieber and Birdman, the co-founder of Cash Money Records, have been busy working together on some new music. Last month the 20-year-old star serenaded Birdman's daughter Bria during her 16th birthday party in a special video message.