Bindi Irwin Opens Up About Late Dad Steve Irwin, Blasts Cameraman For Sharing Details Of His Final Moments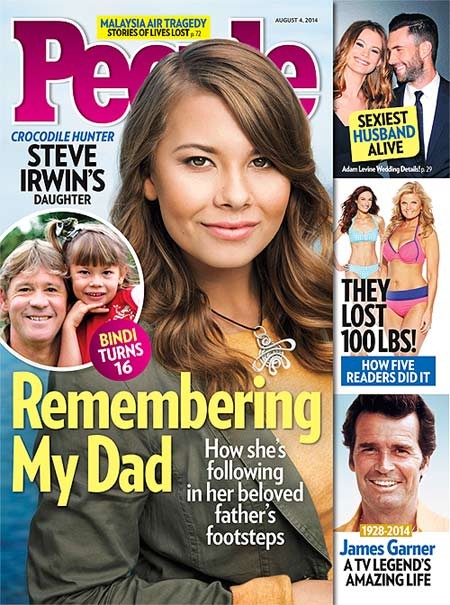 Almost eight years after Crocodile Hunter's Steve Irwin, 44, died in a freak stingray attack, his 16-year-old daughter Bindi Irwin opens up to PEOPLE in this week's issue about her pain and healing: coping with her grief, her cherished memories of him, and how she is keeping his legacy alive. "I remember after we lost Dad, so many adults came up to me and said, 'Honey, time heals all wounds,'" Bindi tells PEOPLE, speaking in-depth for the first time since her father's death. "That is the biggest lie you will ever hear. It doesn't. That part of you is gone forever. Time softens things, so now when I think back about Dad and the amazing memories we had together, I'm happy. But that kind of sadness never goes away. It's like losing a piece of your heart that you never get back." And there continue to be painful reminders of the past. This past winter Justin Lyons, a cameraman who had been filming Steve Irwin when the stingray attacked, detailed the explorer's last moments in a headline-making appearance on an Australian morning show. Bindi slams the interview. "It's really hurtful, and as long as I live I'll never listen to it," she says. "It's wrong as a family for us to hear about it."

*Also in this week's People*:

Adam Levine & Behati Prinsloo: The Sexiest Man Alive's Star-Studded Wedding
They Lost 100 Lbs.! How Five 'People' Readers Did It And Keep It Off
People Exclusive Alison Sweeney: My Family Comes First
Naya Rivera's Surprise Wedding

More stories are featured in the 8.04.14 issue of PEOPLE; on newsstands (and tablets) 7/25/14.