Billy Ray Cyrus Gets Support From Madonna's Ex

Madonna's ex-lover Carlos Leon has spoken out about his concerns for the couple's teenage daughter Lourdes following the family meltdown surrounding Miley Cyrus.

The fitness trainer-turned-actor admits he feels for Cyrus' father Billy Ray, who recently blamed his daughter's Disney show Hannah Montana for wrecking the family and admitted he's often embarrassed by the teenager's actions.

The "Achy Breaky Heart" singer even missed out on Miley's raucous 18th birthday party last year because he didn't think it was smart to have it in a bar when the legal drinking age is 21.

Leon states his heart goes out to the upset dad - because his daughter is growing up and he won't like all the things she does.

He says, "I have to deal with that as well... I always say you should always communicate.

"I tell her (Lourdes) to be careful and who to be careful with... (but) I think she's got a good head on her shoulders."

And Leon admits having Madonna as the mother of his child is perfect: "She's the disciplinarian, I'm the one that listens... It works out perfectly... We're on the same track with her."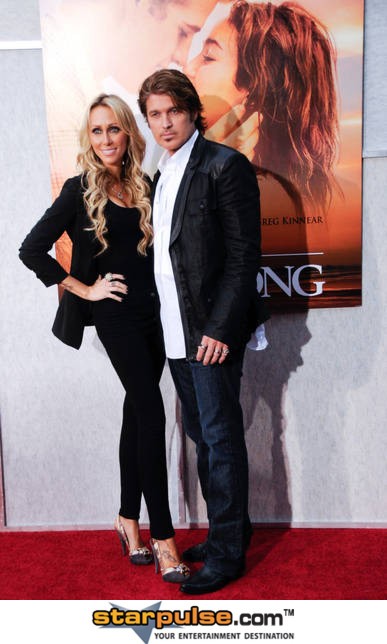 Click for more great Miley Cyrus pictures: