Billy Ray Cyrus Defends Daughter Miley, Says She Is 'Evolving As An Artist'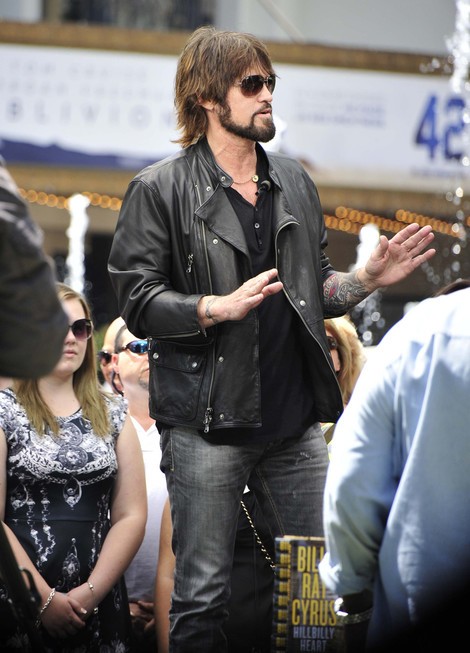 After all the criticism Miley Cyrus received following her racy performance at the MTV Video Music Awards (VMAs) last month, at least her father is still in her corner.
Miley made headlines after "twerking" alongside singer Robin Thicke while wearing a flesh-colored bikini during a performance of "Blurred Lines." She also made provocative gestures with a foam finger.
Billy Ray Cyrus talked to Piers Morgan on CNN, voicing his support for his daughter. "I'm a singer-songwriter first and foremost, and I'm her daddy. I come from that school where it starts with a song, and it's that magic moment when that song finds the right artist or singer and becomes a special moment in time," he explained.
"Miley harnessed into something very special… she's just Miley. She's an artist. She's real. What's happened over the years is Miley's reinvented her sound, she's evolving as an artist herself. All of what everyone is calling controversy now – that's still my Miley."
Billy Ray believes Miley was trying to create something special at the VMAs.
"I knew that she wanted to do something really special and something everyone would be talking about. I knew she'd been putting a lot of practice and thought into what happened in New York. Again it became that moment of a singer-songwriter-entertainer finding that special moment, and again controversy lies in that special moment. I don't know any great artist who was lukewarm and the fans were just in the middle of it. You either love it or you hate it," he commented.