Billy Mays Returns, Nas & Nick Cannon PSA, Walk Across China, Wonder Woman & More (Videos)

Billy Mays is back from the dead (
too soon
?); a guy walks across China;
Metallica
's
Lars
&
James
say 'Napster Bad' in a classic; and
Olivia Munn
points out the cons of being a female superhero. There's also a complete idiot with video-game-rage;
Nas
&
Nick Cannon
on the future of hip-hop; and another great one - a computer animated drummer playing
Rush
's "YYZ" note for note on the waters of Lake Ontario. Check 'em all out!
Billy Mays returns to hawk his latest product...
Resurrectifier:


Guy walks from one end of China to the other and takes a pic a day...
China Walk:

James & Lars explain why "
Napster Bad
" (oldie but goodie!)
"Napster Bad":


We recently
ran a piece about female superheroes
and how they need to be given a chance. But here's G4's
Olivia Munn
to point out all the negatives of these wonder women...
Female Superhero Cons:


Gamer freaks out playing a "Dance Dance Revolution" clone made for the computer. That requires button pushing instead of actual dancing. It's like the new Rock Band: Unplugged game for the PSP. Totally lame. His reaction is lamer. And he's even lamer for taking this game seriously in the first place...
Nas
and
Nick Cannon
produced a PSA warning of the future of Hip-Hop if it continues on the path it's currently on...
The future of Hip-Hop:


Awesome computer animation of
Neil Peart
's drum parts on
Rush
's "YYZ":
"YYZ"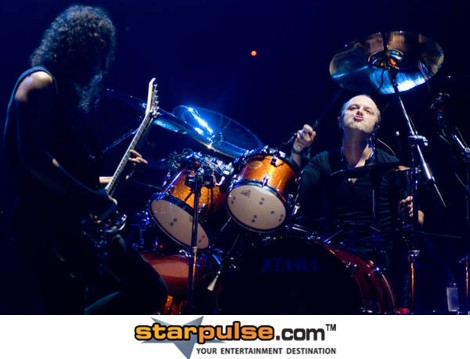 Image © Adam Bielawski / PR Photos