Billy Mays Does 'South Park', Drew Carey Twitters & Miley Doesn't, Pregnant Padma & More

Check out today's hot selection of links from around the web. Starpulse members can submit links to stuff all around the web, like articles, videos, strange news, photo galleries and more.
Miley Cyrus Raps about Quitting Twitter -
PopEater
Son of Billy Mays praises "South Park" for their depiction of his late dad -
TMZ
'South Park': 20 Most Controversial Episodes -
EW.com
Biggest pumpkin ever! -
Daily News
Drew Carey Raises Twitter Stakes: Offers $1 Million To Charity For 1 Million Followers -
EcoRazzi
5 Unforgettable Hollywood Love Triangles -
Your Tango
The top 7 directors who shouldn't be allowed to act in their films. -
Spike
Worst Halloween Costumes. Ever. -
College Candy
Top 10 GILFs (#2 WTF?) -
Yin-Yang
Pregnant Padma Lakshmi "Butters" Her Growing Belly -
Celeb Baby Blog
Submit a link here!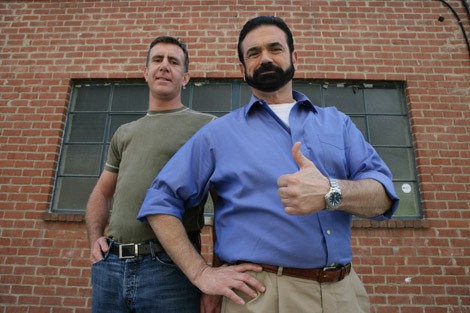 Image © Discovery Communications

More great links on Starpulse's
On the Web page!
Share your thoughts on these links below!