Billy Joel Surprises Madison Square Garden Crowd With Duet With AC/DC Frontman Brian Johnson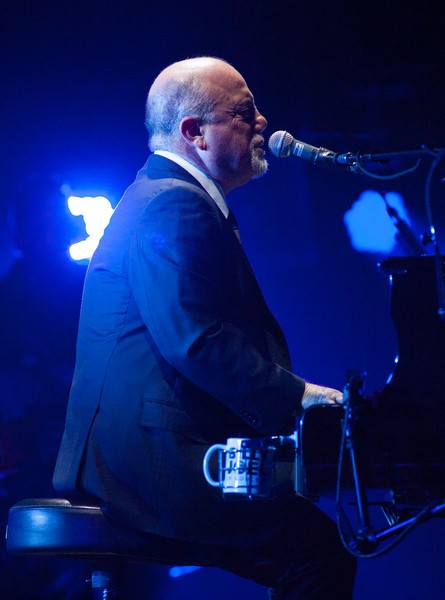 Fans who caught Billy Joel's show at NYC's Madison Square Garden on Friday night were in for a treat as AC/DC singer Brian Johnson just happened to be in town.

Johnson was in the house catching the Piano Man's show and came out to join Joel and his backing band for a crowd-pleasing rendition of the Australian band's biggest hit, "You Shook Me All Night Long."

Joel introduced Johnson with a story about a club that has since closed up where he "saw maybe the best band I ever saw in my life play there."

"And we got a guy from that band that's gonna do a song with us right now," Joel added, "please welcome, from AC/DC, Mr. Brian Johnson."

Joel is currently playing an indefinite residency at the venue, with shows scheduled once a month. The residency kicked off on January 27 and runs five dates thru May 9. Further dates have yet to be announced. Back in October, when the residency was announced, officials at a news conference said that "as long as there is demand" the shows would continue.

Check out the video from the show below...