Billy Idol To Make His Return With New Album And Book Deal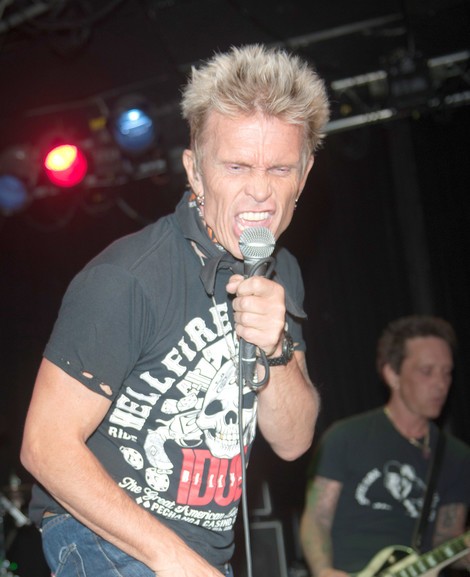 Punk rock pioneer Billy Idol is set to explode back onto the music scene with his first new album in eight years and a tell-all book charting his rise to fame.

The Rebel Yell singer has revealed he is about to start work on a new record, his first album of original material since 2005's Devil's Playground, and he hopes to release it next year.

The 57 year-old rocker Billboard.com, "We're building up to make a new album in the autumn. I've been gradually putting new songs together... It's as easy and as difficult as it's always been.... I still find it really exciting."

Idol has also been working on his autobiography over the last few years and he hopes to have the book finished soon so he can release it along with the album in 2014.

He adds, "I'm three-quarters of the way through it (the book); we're actually editing at the moment. It's sort of my recollections, which is almost a massive joke 'cause I don't remember anything! The bits I do remember... I've tried to give an overview of my career or my love of music or whatever, my personal way through life, maybe some thoughts about what I've done right or wrong in my life."

"In general it's a bit of a walk through my career, just said in my own words, really."