Billy Idol Agrees To Play Fan's Birthday Party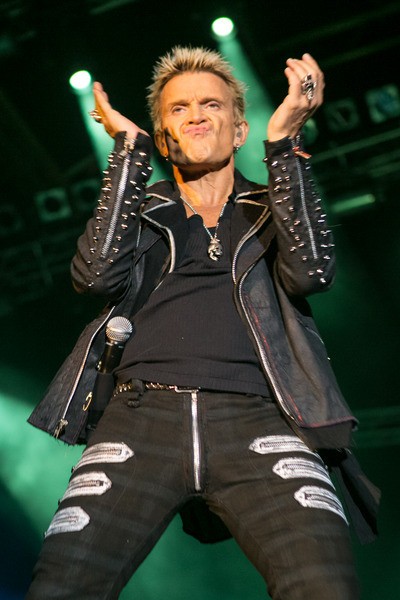 Billy Idol has made one lucky fan's dreams come true by agreeing to perform at his birthday party in Seattle, Washington on Friday.

Michael Henrichsen launched a campaign to get the Rebel Yell hit-maker to perform for him and his pals as part of his 24th birthday celebrations in 2010, but Idol failed to show.

Celebrities, including singer Rick Springfield and porn star Ron Jeremy, have been helping Henrichsen by endorsing the idea online ever since, and now Idol has finally agreed to stage a special concert for the birthday boy at the Showbox.

The rocker's manager, Tony Dimitriades, tells the Associated Press, "When we first became aware of Michael's project we were inclined to see it as just another extreme idea from a well-meaning fan. But as Michael's campaign continued, his persistence and resourcefulness won Billy over."

And Henrichsen can't wait: "This is surreal. It should not be happening. It's gonna be pretty much the coolest night ever."