Billy Crystal To Lead Emmys Tribute To Robin Williams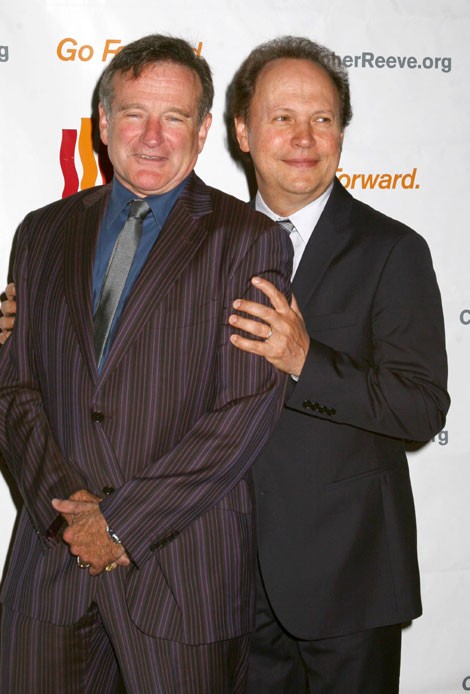 Comedian Billy Crystal will lead a tribute honoring his late friend Robin Williams during Monday night's Emmy Awards.
Emmys producer Don Mischer told E! Online, "We felt we needed to do something powerful and memorable. Billy seemed like the perfect choice."
Mischer said in a statement last week: "Plans for the In Memoriam segment are in discussion. While we are all still coming to terms with this week's tragic news, we are working to give Robin Williams the proper and meaningful remembrance he so well deserves."
Crystal and Williams co-starred in the 1997 film "Father's Day" and collaborated on "Comic Relief" in the 1980s along with comic Whoopi Goldberg.
Williams, 63, committed suicide at his home in California on Aug. 11. Crystal's response to his friend's death was poignant. He posted on Twitter: "No words."