Billy Crystal & Helen Mirren Team Up For 'When Harry Met Sally' Sequel (Hilarious 'Funny Or Die' Video)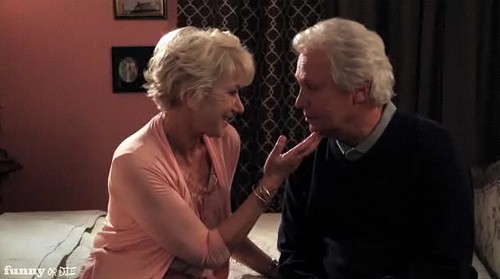 Billy Crystal and Helen Mirren have teamed up for a hilarious new video on Will Ferrell's FunnyOrDie.com - where Crystal and director Rob Reiner are pitching a sequel to their film When Harry Met Sally to three movie execs.

Crystal teamed up with his filmmaker daughter Lindsay to help shoot the skit, where his character Harry is a widower (yes, Sally is dead!) and put into a home. While there he meets Sharon and the two hit it off immediately.

Cameos from Adam Scott, Maya Rudolph and even Mike Tyson make this sequel a must-see!
When Harry Met Sally 2 with Billy Crystal & Helen Mirren
Click for more great Helen Mirren pictures: