Billy Corgan: 'I Almost Killed Myself About Three, Four, Seven Times'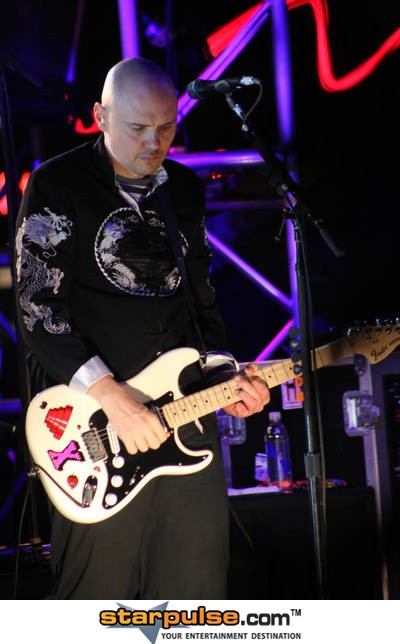 In a candid new interview, Smashing Pumpkins star Billy Corgan reveals he considered suicide on several occasions.
The singer opened up to Carson Daly on late-night show "Last Call" and explained comments he recently made to Britain's NME magazine.
"I almost killed myself about three, four, seven times. I literally started planning my death and what I would leave behind, and what I was gonna write... three or four times in my life.
 
"What I finally realized, at least on the back end of this, is that God, at least as I understand God, was there all along. Once I was able to process my reality in that way, I no longer felt like a victim," Corgan said.
In an interview with NME, Corgan Corgan said he thought about killing himself while recording classic 1993 album "Siamese Dream," stating, "I was suicidal, and I'd been plotting my own death for about two months... If you've ever read anything about the warning signs of suicide one of them is you give away all your stuff, and I'd given away all my stuff. I gave away all my records, I started giving away my guitars.
 
"I was fantasising about my own death, I started thinking what my funeral would be like and what music would be played, I was at that level of insanity."