Billboard Music Awards Producers Told Miguel Not To Attempt Stage Jump, Victim Threatens Lawsuit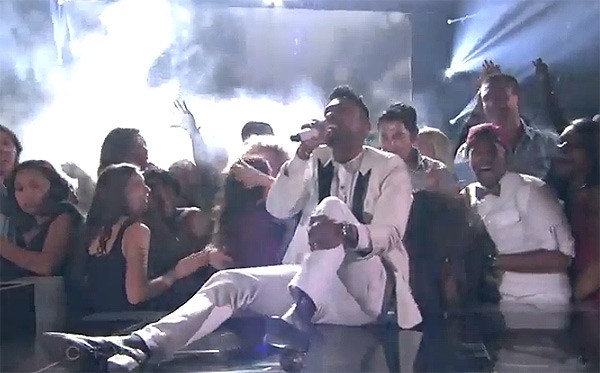 Singer Miguel was reportedly ordered not to attempt jumping over members of the audience during his performance at the 2013 Billboard Music Awards last month that left two women with minor injuries.

According to TMZ.com, the singer asked producers of the telecast if he could make the jump while performing his hit "Adorn," but he was told the stunt was too dangerous and asked not attempt it.

The singer defied the producers' judgment and attempted the jump anyway, which he botched and ended up slamming one woman's head into the stage and clipping another in the head with one of his legs.

Both women were treated for minor injuries backstage, but now the lawyer for Khyati Shah, the woman whose head was slammed against the stage, claim she may have suffered some brain damage after having difficulties that are "cognitive in nature," and a lawsuit is being considered pending neurological tests.

"Some of the difficulties she's experiencing are cognitive in nature and lead to suspicion of a neurological head injury," attorney Vip Bhola told TMZ.

Test results are due next week.

In related news, rapper Labrinth tried a similar stunt during a recent gig in Kent, England. The British star decided to stage-dive into the crowd and landed flat on the ground when the audience parted. In addition to some minor bruises, Labrinth, real name Timothy McKenzie, most likely suffered from a bruised ego.