Billboard Director Takes On Lady Gaga For 'Trying To Game The Charts'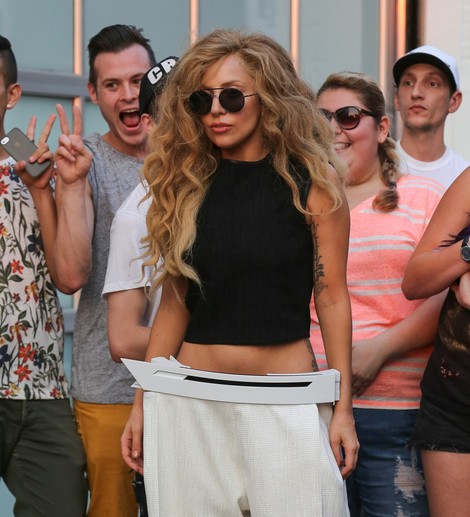 Billboard Editorial Director Bill Werde took to Twitter to slam Lady Gaga's attempts to inflate her faltering Billboard position.
Lady Gaga says she was forced to release her single "Applause" a week early due to a leak, which put her up against the debut of Katy Perry's "Roar." Perry won the battle easily, with the latest numbers showing her to have around 550,000 copies of her single sold - to Lady Gaga's 225,000.
However, Billboard charts now incorporate the amount of times the official video has been streamed on YouTube and VEVO. So, on August 20, Lady Gaga messaged her fans and urged them to watch Applause. However, the link was to a fan-made playlist that would replay Applause for nine hours, giving the pop star hundreds of views from a single person if they left their computer on overnight. The tweet has since been taken down.
It comes a week after Lady Gaga held a contest imploring her fans to buy multiple copies of Applause with a contest. Fans with the most screenshots proving purchases of the single (including multiple purchases and gifts) along with photos and videos proving their fandom, would win a trip to the iTunes Festival in London.
Bill Werde tweeted several times about the link Gaga sent out: "An artist tweeting out and facebooking a link that enables a fan to hit play and leave their computer is not in the spirit of what we chart.
"I just hate to see anyone try to game the charts, be it fans or artists. It's not in the spirit of what we do, celebrating success.
"1. It is fine to self-promote, send links to fans, etc. my objection is to playlisting. It seems some fans are unaware such a link was sent.
"2. By "playlisting" I mean a link to "watch" the same video 150 times: roughly 9 straight hours of the same vid."
After a fan was angry her views possibly not being counted by writing, "I FEEL LIKE I JUST DONATED BLOOD AND IT WAS TOSSED AWAY," Werde replied, "listening to music shouldn't feel like that."
Werde has since received a ton of hateful remarks, although Lady Gaga fans have been quick to defend him and label the haters as not true fans of the pop star.