Bill Paxton To Play Sam Houston In History Channel Miniseries 'Texas Rising'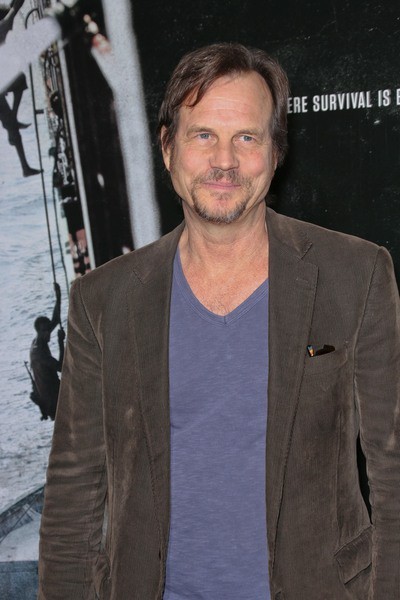 Bill Paxton has joined the all-star cast of a new History Channel miniseries about the Texas Revolution called "Texas Rising."

Paxton, who starred in 2012 miniseries "Hatfields & McCoys and re-teams with the producers of the acclaimed series, will play General Sam Houston in the drama, which is set to air sometime in 2015.

"Texas Rising" will also star Brendan Fraser as Texas Ranger Billy Anderson in the 8-part series, which also centers on the rise of the Texas law force.

History Channel released the official synopsis for "Texas Rising" in a statement on Tuesday.

"In 1836, if west of the Mississippi was considered The Wild West then Texas was hell on earth," it reads. "Crushed from the outside by Mexican armadas and attacked from within by ferocious Comanche tribes - no one was safe.
"But this was a time of bravery, a time to die for what you believed in and a time to stand tall against the cruel rule of the Mexican General Santa Anna.
"From General Sam Houston, to rag tag Rangers to the legendary "Yellow Rose of Texas" - this is a story of the human spirit rising in the face of insurmountable odds and claiming a piece of history for all eternity."

Jeffrey Dean Morgan, Ray Liotta, Thomas Jane, Olivier Martinez and Chad Michael Murray also star in the series.