Bill Murray Not Doing 'Ghostbusters 3,' According To Dan Aykroyd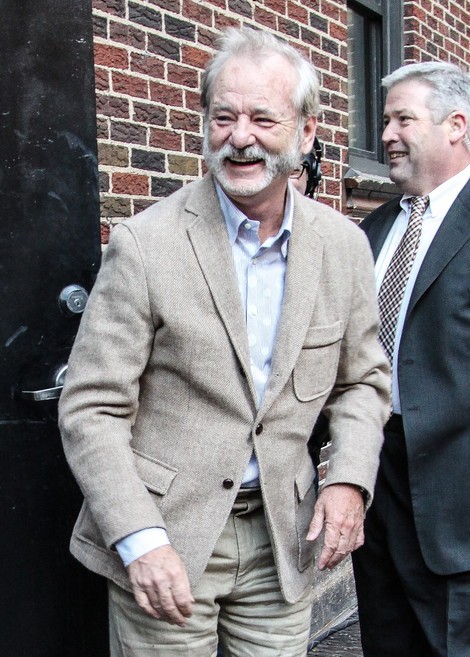 Bill Murray refused three offers to be involved in the much-anticipated "Ghostbusters" sequel, according to former co-star Dan Aykroyd.
Earlier this week actor Harold Ramis reportedly said that Murray was back on board for the third installment of the film, but his comment has was revealed to be a hoax.
Despite Murray's lack of involvement, the film is still going ahead with shooting expected to start at the end of 2013, according to Aykroyd.
The actor told Esquire magazine, "Had Billy chosen to do the Eisenberg/Stupnitsky (screenwriters) script of two years ago, it would be out this summer, and it would be a massive hit. If Billy had said yes, it would have satisfied his performance and what he wanted in the movie, it would have satisfied his performing skill and how he wanted to be depicted in the movie, it would have satisfied the studio, the writers who wrote it, everybody.
 
"Then when he said, 'Absolutely not, I'm not in this,' we had to go and really rethink things. He abrogated his say in the project, abrogated his rights to have any say in it by refusing the third offer from the picture company, which his lawyer put before him, and Billy said, 'No, I can't respond.' Now we have to move on."
However, if Murray decides to reprise his Dr. Peter Venkman character, he will be welcomed back. "We'll always leave a hole for him. He's always there. He can always come back at any time and be rebuilt into it, as far as I'm concerned," Aykroyd added.
The original "Ghostbusters" was released in 1984 and was nominated for two Academy Awards: visual effects and original song. The 1989 sequel "Ghostbusters II" did well at the box office but received mixed reviews. At the time, the sequel had the biggest three-day opening weekend gross in history. Siskel and Ebert later deemed it one of the worst films of the year.