Bill Corbett Previews 'RiffTrax Live!: Night of the Living Dead'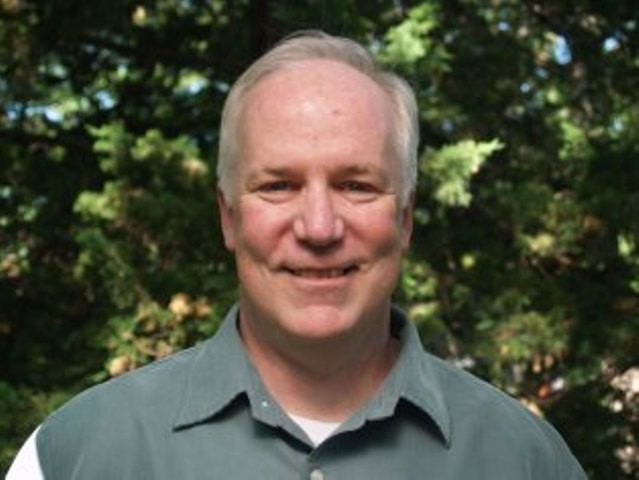 The RiffTrax guys are at it again. On the heels of their successful deconstruction of Starship Troopers, the hilarious trio are bringing us a Halloween-themed show with their take on the original Night of the Living Dead. To set the stage for this insanity, BFTV called up our favorite riffer Bill Corbett, who clued us in to what he and his partners-in-crime Michael J. Nelson and Kevin Murphy have on tap for us next Thursday.
Die-hard fans will recall that Bill, Mike and Kevin have already riffed on this flick, so why repeat themselves for the live event? "We wanted a Halloween-themed show is the short answer," laughed Bill, "and zombies are kind of popular, as it turns out."
"We are going to go back and rewrite a lot of it, because it was awhile ago that we did it," he continued. "It's one of those challenging movies where there's a lot of talking and we have to find places that we can slip in our jokes - and talking over dialogue works a little bit less in the live show. But it is sort of the granddaddy of all the zombie movies."
It's not the first time that the riffers have taken a second crack at a film, though Bill explained that those headed to next week's show are going to see more than just the old riff repeated. "Our first live event ever for Fathom [Events, which backs the RiffTrax Live! shows] was Plan 9 From Outer Space, which we had done before," he said. "I think the only other time we did a Halloween riff was House on Haunted Hill, the old Vincent Price movie, which we had done before. We usually give them another once-over for the live shows."
But what about once the cameras are rolling? How do these guys keep the laughs coming, or even keep up with where they are in a two-hour movie? "The answer's pretty mundane," Bill revealed. "We write in really good cues and when that's like dialogue, it's pretty easy to do. It gets a little dicier when there are big action scenes. Every now and then when it's just a pure action scene, we struggle, even over a couple of shows or a couple of rehearsals, to get it right."
And then there are the occasional moments where they crack each other up so much that they lose the plot entirely. "It happens a lot in the studio especially. In the live shows we tend to be a little more buttoned-down and kind of ready [because] we've done it like a dozen times," he continued. "You know what really makes me laugh for some reason, is when the audience just takes something we didn't think was super-hilarious and they think it's funnier."
When it comes to Night of the Living Dead, Bill told us that readers should stay in their seats "whenever there's like a parade of zombies."
"Especially for those people who are actually kind of interested in film history and horror history, this was actually one of the first depictions of this kind of thing," he added. "It's not a terrible movie for its time."
You should also consider arriving early, because before RiffTrax Live! begins, the guys have devised their own pre-show entertainment including original songs and hilarious spoofs on the movie quotes and trivia cards that you'd normally see.  (Who knew that White House Down was an anagram of Olympus Has Fallen?) It's a nifty idea that provides plenty of laughs before the feature presentation.
"What inspired us was, when we were thinking of doing these events, Kevin and I sort of checked out other versions of it. We went to [when] NPR's This American Life did a live broadcast, and one of the things we were impressed by was pre-broadcast," Bill said. "It's better than having people just sit there watching generic ads."
Since they've gone out of their way to give us a Halloween show, does that mean we can expect a Thanksgiving show? A Christmas show poking fun at all those half-baked holiday movies? "The Arbor Day show," Bill quipped. "We'll see. We love doing these shows and we kind of schedule them one by one and just see how they do. We were really encouraged by Starship Troopers. Things keep succeeding with these shows."
The hilarity doesn't stop when the live shows are over either. Between presentations, the guys are still riffing constantly over at Rifftrax.com. "We're doing updates of our website. Pretty much every week there's something new there," Bill told us. "We're doing stuff that people can download from our site." That includes an upcoming riff on Harry Potter and the Deathly Hallows - Part 1.
And while Bill doesn't have any huge plans for Halloween ("Mostly I'm taking my kids trick-or-treating," he said), he's already got something planned for a later holiday: he and Len Peralta are behind a new comic book called Super-Powered Revenge Christmas. Clearly, there's no important date that cannot be mined for laughs.
RiffTrax Live! Night of the Living Dead is in theaters nationwide next Thursday, October 24.
(c)2013 Brittany Frederick. Appears at Starpulse with permission. All rights reserved. No reproduction permitted. Visit my official website and follow me on Twitter at @tvbrittanyf.