Bill Clinton Sings Robin Thicke's Hit Single 'Blurred Lines' (Watch)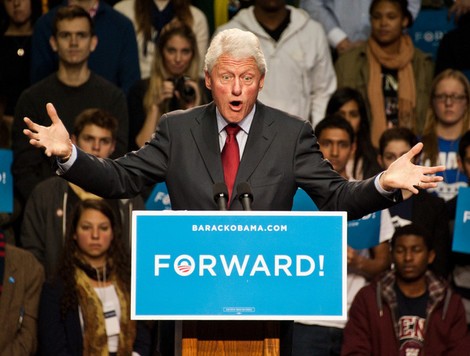 Robin Thicke's best success yet. His new single, Blurred Lines has peaked at number one on the Billboard Hot 100. But it may have reached a new level of success with this!
YouTube Channel Baracksdubs - known for remixing songs like Carly Rae Jepsen's "Call Me Maybe" and Justin Bieber's "Boyfriend" with Barack Obama speeches – decided to change it up a bit, and have some fun with former President Bill Clinton. But Obama does make a quick cameo in Bill Clinton's take on "Blurred Lines," as well as his First Lady and Joe Biden.
At the end of the video, Clinton says: "I couldn't have said it better myself!"
That statement couldn't be further from the truth.
Check out the video below: Do you think Mr. Clinton should start a music career? Leave your thoughts.
Source: Global Grind